VOL. 10, NO. 3, MAY - JUNE 2016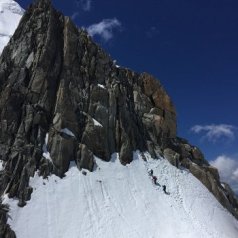 GOING THE EXTRA MILE
While many of us in India have been sweltering under the summer sun, our partners in UK, the Arrows Group Foundation and ICG Medical, were braving the blistering cold of Mont Blanc.
On 29 June, the team started their treacherous climb up Mont Blanc's steep slopes--all for Udayan Care! The climb was a part of their Mont Blanc Challenge, launched to raise 10,000 pounds towards building a new home for the children of Udayan Care! We wish them the best of luck in this inspiring endeavor!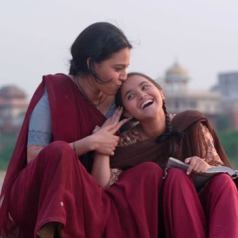 A MOMENT FOR MOTHERS
Hope and inspiration. This is what long-time Shalini mentor and supporter Mr. Avtar Singh gave when he sponsored a viewing of Nil Battey Sanata for Gurgaon Shalinis and their mothers.
Depicting the struggle of a mother to make her daughter successful in life, the film mirrored the trails of many of our Shalini's mothers in their own support of their daughters' education. The film was an emotional ride for all, yet by the end the mothers felt happy and hopeful. In the end, the movie mother was successful, negating the belief that poverty is a destiny that one cannot change.


BRINGING SUNSHINE TO OUR SUNSHINE HOMES
On 23-27 May, volunteers from Mercer Group held a camp with the girls of Greater Noida. The girls were treated to classes on interior design, beauty, photography, etc. and played a lot of games! On a more serious note, the volunteers also discussed topics like body-shaming and the realities of gender discrimination with the girls. On the last day the volunteers took the children on a day out to Akshardham Temple.
Then from 30th May to 2nd June, staff from United Health Group came to visit Greater Noida! They read stories to the kids, taught arts and crafts, and even held a talent show. But one of the biggest surprises was a daytrip to World of Wonders Waterpark! The children truly had a memorable time.
Finally on 22nd June, SAP Gurgaon treated our Gurgaon boys to a trip to Ambience Mall. They watched Housefull 3, enjoyed fun and games at Fun City, and were treated to lunch and icecream. What a wonderful gift!
Our Summer Camp Superstars!
During Summer Camp 2016, our Udayan Ghar children from all 13 Ghars got together for 5 days of family and fun! It would not have been possible without our many donors, volunteers and other supporters. Our biggest thanks go to Indian Oil Corporation Ltd. for being the official sponsor of Summer Camp 2016! Moreover, many thanks to Genpact and Research Now for taking part and sponsoring activities for the kids, Varun Beverages for providing the cold drinks, and Suman Modi for making homemade snacks and sharbat! Additionally, a warm thank-you to the honourable guests SP Mr. Abhishek Yadav, Mr. Vinay Mishra, Executive Director, IOCL and Mr. Sanjeev Mishra, MD, Tata Power Trading. Finally, thank you to the volunteers from Play for Peace, ROSES, Manzil, Duke University and Salaam Baalak Trust, in addition to the theatre specialists from UK and all other individuals who gave of their time and talent during this camp. You have truly enriched our children!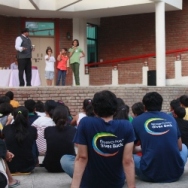 Research Now sponsored this Kalakar Trust magic show. They also gave sports equipment and yummy food!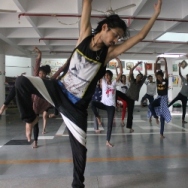 Volunteer Sidharth leads our kids with exceptional grace.


Genpact performing for our kids! They also held a food and game mela for the children!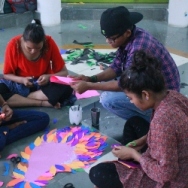 Scenery-making and more with Anjali from our Skill Centre and Viraj from Salaam Balak Trust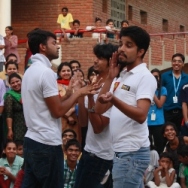 ROSES Volunteers make road safety fun!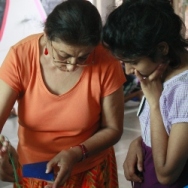 Mentor Mother Sarita helps with arts and crafts


Books Galore!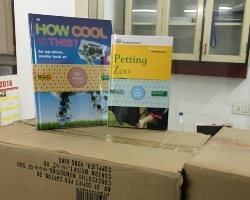 United Colors of Benetton donated 500 sets of beautiful New DK books for our kids in the age bracket of 6-13 years. Our kids loved them!



Quotable!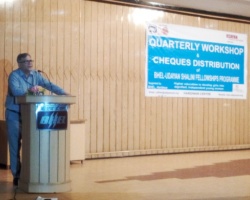 "Udayan Shalini Fellowship is the best project out of all the BHEL Haridwar supported projects." -- Mr. Prakash Chand, Executive Director, BHEL Haridwar, Chief Guest of the Cheque Distribution Ceremony for the 1st Batch Haridwar Shalinis
TEACHING THE FUTURE
Knowledge is one of the most valuable gifts that can be given. Here are some of the wonderful learnings shared by our supporters these past couple months!
Aon Hewitt's Gurgaon office opened up thier doors to 41 of our Kurukshetra Shalinis. During this visit, the fellows discussed their career goals, gained leadership skills and received valuable self defense training.
For the past year, volunteers from Accenture have been teaching career counseling sessions in our Badarpur IT Centre. On 14th May, Mr. Francis and Ms. Amandeep conducted a session on careers with MNCs, explaining various behind-the-scenes processes to give students a leg up in the selection process.
A special career guidance on civil services exam preparation was conducted by Mr. G.S. Rawat especially for our Dehradun Shalinis interested in a career in Indian Administration Services. The objective of the workshop was to encourage Shalinis who have dreams of serving our nation.
"There is no opportunity, no possibility that has been left unattempted by today's woman." These are some of the words of wisdom Mrs .Ujjawala Wankar IPS gave our Aurganabad Shalinis when she and fellow IPS officer Mr. Bachchan Singh visited our fellows. She boosted their confidence, letting them know that they, as women, had qualities valuable in an IPS officer, and other careers. Moreover, Mr. Bachchan emphasised on keeping a positive approach, maintaining discipline and the importance of hard work in achieving success.