VOL. 10, NO. 3, MAY - JUNE 2016

Udayan Shalini Fellowship Residential Camp - Delhi Chapter
Gender Awareness, Sex Education and Leadership Building echoed as the central themes of the Delhi USF residential camp 2016. For six days (30th May – 4th June), 37 Shalinis came together at Jagshanti Udayan Ghar for learning, fun, and sisterhood.
The YP Foundation team conducted various sessions on sexual and reproductive health. The following topics were covered:
Sex and Sexuality
Menstruation and Its Stigma
Puberty and Growing Up
Gender 101
Gender-Based Violence
HIV/RTI/STI
After each day, fellows got together to share their learnings with one another.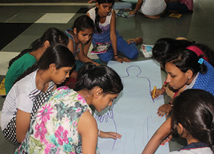 A Look Inside: Breaking Inhibitions
For many Shalinis, the residential camp was the very first time they had stayed away from home. Shivani was one of these girls. For Shivani, her mother is her world, having no father or siblings. She has never been one day away from her mom. The first day of camp, emotions took control as she missed her mother terribly. Away from home, she was shy and scared. Yet, as the camp progressed, her sister Fellows helped her to speak and participate, and slowly she overcame her inhibitions and felt her independence grow.
"I never knew that I can speak in front of many people and put my views. But thanks to USF camp, I was given the chance to step out from my shell. I gained confidence and started to feel good about myself. I began to develop a positive self image of myself. Now I am a confident me with more spark!"
Knowledge for the Greater Good
Knowledge is Power, as the saying goes. Yet such power cannot lie in one hand only. So, as we empower our children and students with knowledge, we also teach them to empower others.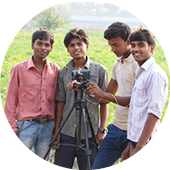 Our IT Centres are not simply job training centres--they are hubs of community empowerment. At West Vinod Nagar (Delhi), our Youth Media Centre students are readying themselves to tackle their community's issues through the medium of film, aiming to seed social change through bringing awareness.
Gulnaz from American India Foundation trained our students in the full spectrum of film-making, including storyboarding, script writing, using a DSLR camera, taking interviews and video editing in Premier and Photoshop. Using these skills, students produced documentaries on community issues they identified, ranging from living with no schools or electricity to the criminalization of same-sex relations.
Often, though, we do not have the luxury of film to bring awareness -- often we just have our voices. On 31st May, our Jaipur Shalinis used the power of their voices, standing in the center of Jaipur and shouting a resounding "NO" – No to Tobacco! Recognizing World No Tobacco Day, the young women held a rally, performing a street play and educating people about the health risks of tobacco.

Even our newest Udayans, our Pragnya Fellows, are paying it forward.*Four Pragnya Fellows from IIIT Delhi gifted their tech knowledge to our Sant Nagar (Home 1) Ghar children through a day of fun activities. Dividing the children into four groups, each Fellows taught a topic: HTML Coding, Programming, Cartoon Animation and Excel. Moreover, together the Fellows educated the kids about Cyber Security, showing them how to keep safe on the web.
*The Pragnya Fellowship is a new programme giving loan scholarships to low income students for PG courses.

On 21 st May 2016, our Udayan Ghar children discovered the joy of hands-on learning at KidZania. The children got to be nurses, pilots, RJs, dentists and more. They climbed walls, painted, performed theatre, took a dance class, and even made their own Frooti drink! All children had a wonderful time and truly enjoyed this magical experience! Thank you to Ms. Chanchal and the KidZania team for providing this opportunity to our kids.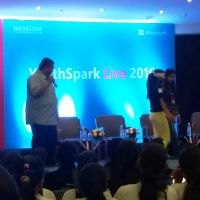 On 26th May 2016 NASSCOM Foundation partnered with Microsoft India to bring YouthSpark Live to India. This global initiative aims to get youth to collaborate, inspire and support each other while using technology to spark change. The programme was attended by girls from Mehrauli Ghar, where they learned about coding, resume building, blogging, IT careers, and more.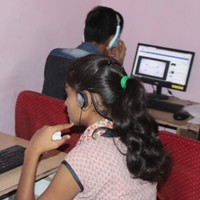 Communication, skill learning and other knowledge are all available at the click of a cursor, thanks to the Internet -- but only if one knows how to use it. Collaborating with USA-based NGO Progressive Programming, we have started a 3 month Internet Literacy course at our East Vinod Nagar IT Centre (Delhi) to enable youth to use the power of the Internet to better their lives and livelihoods.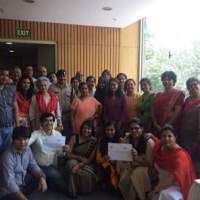 On 13th May, Udayan Ghar staff members Mr. Rahul Raja Sharma and Ms. Sumukhi Vaid attended a consultation organized by Salam Balak Trust on "Strengthening mental health services to street and institutionalized children." All were invited to contribute their ideas, learnings and best practices through an open discussion held after the sessions.



Part of ensuring the rights of children is empowering others to create change. Udayan Care aimed to do this through a 3-day training at the Government Children's Home at Kasturba Niketan (Delhi). Udayan Ghar staff Nidhi Singhal, Sumukhi Vaid, and Rahul Raja Sharma conducted workshops on the Standards of Care under the Juvenile Justice Act 2015 and other best practices in childcare. Thank you to the Ministry of Women and Child Development for the invitation to share our knowledge!