VOL. 10, NO. 4, JULY - AUGUST 2016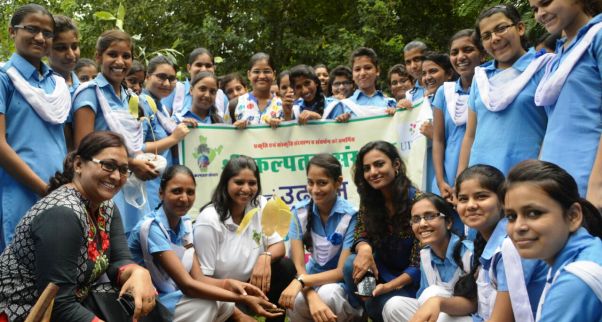 TRANFORMING STUDENTS INTO SOCIAL WARRIORS
In our Udayan Shalini Fellowship, not only do we give underprivliedged girls the chance to go to college, we also empower them to change the society around them for the better. Through both workshops and community activism, Shalinis are trained to become socially-conscious citizens and are given the tools to fight social ills.  These past two months were particularlly busy!
In honor of World Day against Trafficking in Persons, our Delhi alumnae took part in iPartner's #Every8Minutes campaign to help raise awareness about child trafficking.  Even our Mehrauli Udayan Ghar girls joined the effort, performing a series of songs and dances.
In Aurangabad, 122 Shalinis planted over 200 trees in the Cantonment Area, while in Japiur, Shalinis also planted trees in collaborationn with Shree Kalptaru Sansthan.
During the festival of Ganpati, especially popular in Maharashtra, pollution caused by the immersion of Plaster of Paris Ganesh idols is a huge problem.  Yet in Aurganbad, our Shalinis learned how to make eco-friendly clay murti with Mrs. Manisha Choudhari, head of Deepshikha Foundation.
In Deihi, Ms. Sonal Singh (Mrs. Asia Universe 2016) conducted a workshop for our Shalinis on domestic violence, giving them a safe space to discuss their own experiences while also educating them about their own biases and prejudices towards survivors of domestic violence.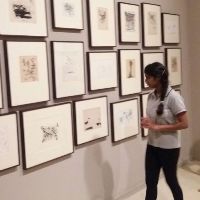 Through the Shiv Nadar Foundation, the children from our Mehrauli Homes experienced the wonderful journey of Himmat Shah's art at the Kiran Nadar Museum of Art.   Moreover, four of our girls also learned print-making at KNMA in August.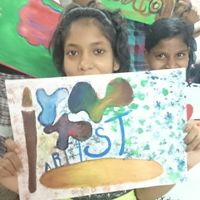 Nuturing our children's imaginations, Art Reach has been giving our Ghar children art workshops, aiming to grow their self expression and perspectives of the world.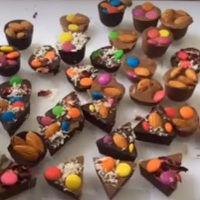 Sometimes, art can be delicious!    Chocolate-making was just one of many workshops conducted by Ms. Nikita Gupta and Mr. Kahaan Khaitan from House of Hope.  They also taught the kids how to make fancy gift boxes and pottery!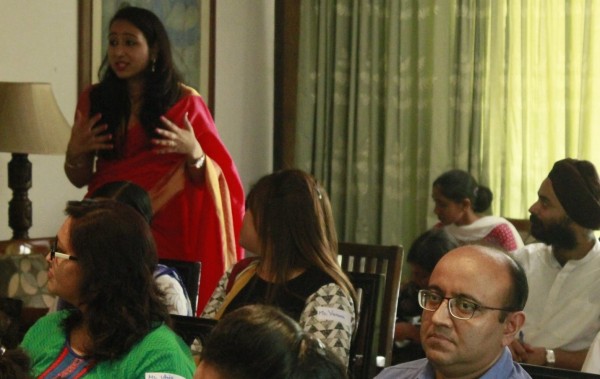 UDAYAN SHALINI FELLOWSHIP INTERCHAPTER MEET
Udayan Shalini Fellowship works to empower girls with education all over India, so chances for all to meet in person are rare. However, on 13-14 July, all chapters came together to take USF to greater heights – and to welcome two new chapters, Mumbai and Greater Noida, to the family. For two days attendees brainstormed and discussed, sharing best practices, challenges our Shalinis face and various innovations each chapter has put into place. All in all, the ultimate goal is to effectively replicate USF's unique model across different chapters. Each chapter takes into account local differences, but also learns from other chapters' practices to continually strive for excellence. Thus, in ensuring Udayan Care gives India's girls the highest quality of mentoring and support in their pursuit of higher education, this space of sharing and learning is key. Thank you to the family of the late Mr. Suresh Noetia, our ex-trustee, for letting us use his beautiful home for this meet!