VOL. 11, NO. 5, Sept - Oct 2017
a noble way to express gratitude
People who prove giving is good. . . .the spirit is important
Daan Utsav
("We make a living by what we get. We make a life by what we give." Winston S. Churchill)
Earn skills,
Earn knowledge,
Earn experience,
Earn rewards but,
Learn to give.
The joy can only be felt when it is shared
Daan Utsav –the "Joy of Giving" week, was celebrated across different Ghars to spread the message and spirit of giving among our children, with those who have not yet experienced this feeling. Parting with things close to ones heart is a difficult act. But the children of our Udayan Ghars gladly gave away their belongings such as clothes, stationery, toys and even some eatables bought with their pocket money, to children in the nearby community, slums or at schools for under privileged children.
Joy of giving week – Nukkad Natak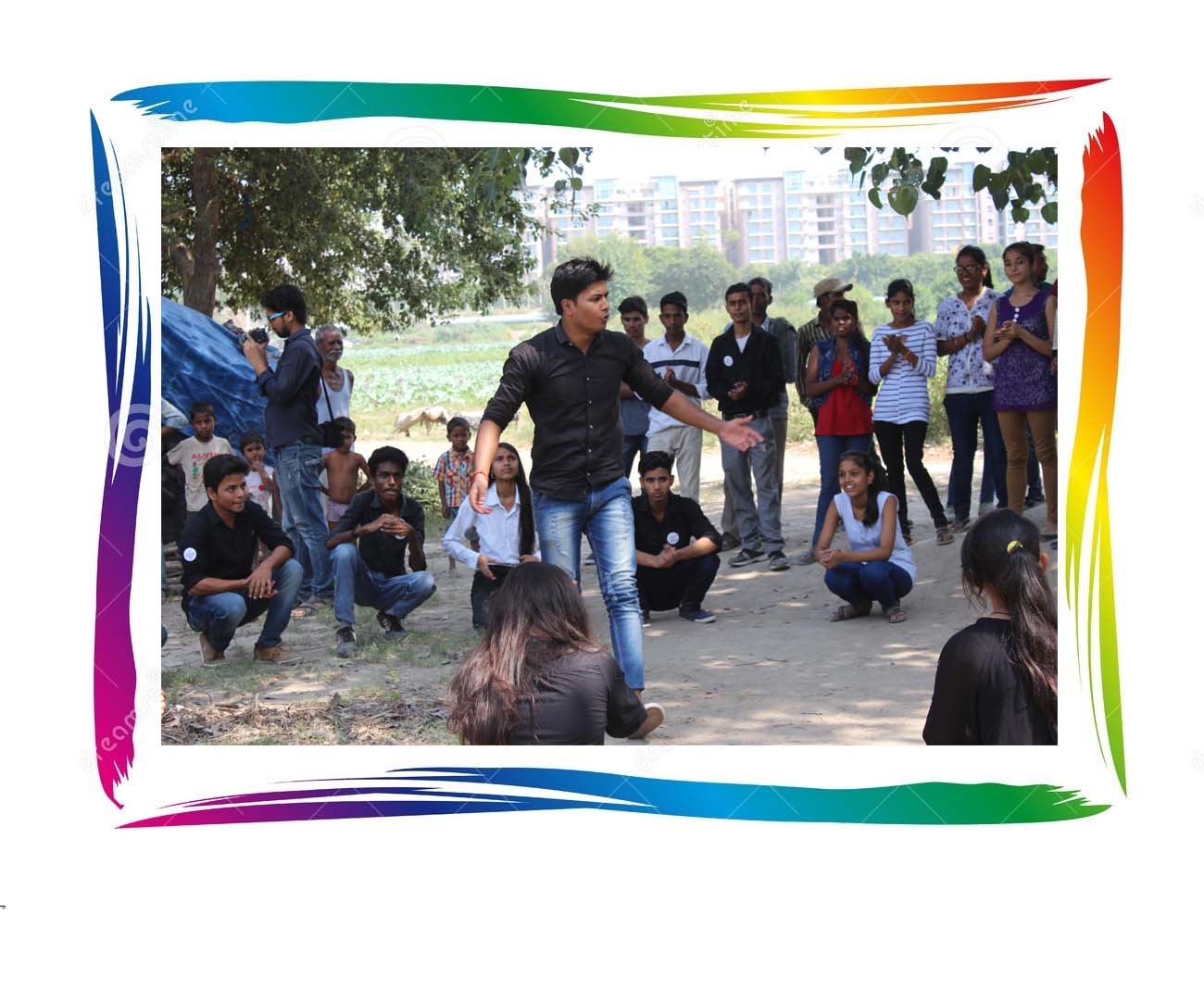 To celebrate Daan Utsav this year, our East Vinod Nagar and West Vinod IT centers came together with the idea to perform a Nukkad Natak-Street Play based on the theme of "Malnutrition - Lets Create Awareness." The skit was written, directed and enacted by the students. It was performed  at Yamuna Khadar (an urban slum) using powerful slogans like, 'your health is your wealth',  one nutrition one nation etc., and drew in a large audience.  The team received a round of applause,  and at the end, fruits & juice cans were distributed among the children in the area.
19th November- Airtel Delhi Half Marathon 2017
Another act of giving is witnessed in participation at the Airtel Delhi Half Marathon. Individuals and corporate are coming forward to raise funds and awareness about Udayan Care in the upcoming ADHM on 19th November:
Our Champions Mr. Deepak Sharma, Neeraj Katoch, Chandan Berry, Sameer Mehta, and Sanjay Gupta set themselves fund raising targets, and are swiftly completing their targets for "Our Joy of Education" campaign in the ADHM  much before the deadline.
Our Icare Champions Anup Kalra, Meera Sawhney, Nakul Kapoor and Pankaj Bhatia are also building up their pace.
Corporate Cares Team of Make My Trip, Vatika, H-One India PVT. LTD, DXC Technology are also feverishly practicing their running skills.
Wardrobe Partners- Voler Cars, Nidhi Munim are kitting up our runners!
Runners from corporates like Genpact, YUM, ICG Medical, FCM Travel Solutions (India) Pvt. Ltd, and S.Chand Group are also awaiting the big day!