adidas Udayan Care Winter Carnival, 2018 – Its Winterrific
Winters at Udayan Care are Winterrific. The winter Carnival, 2018 was organized at Jagshanti Udayan Ghar, Greater Noida in association with adidas, wherein children across all the Udayan Ghars came together for fun, recreation and showcased their talent through their heart-winning performances.
Events like the dance competition, Udayan Ghar ke Sitare was the highlight of the event of this tantalizing event, drawing in large participation from Ghar children.
12th adidas Udayan Care Annual Sports Day, 2018, Clash of Titans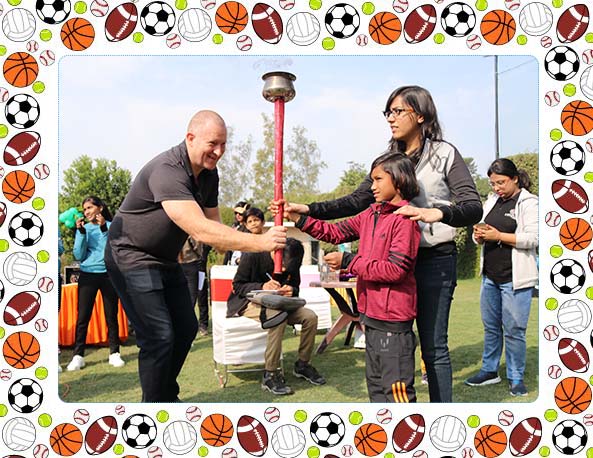 Explosive energy, cheering crowd, salubrious environment and valiant efforts to be the best were  all witnessed at the 12th adidas – Udayan Care Annual Sports Day, 2018, Clash of Titans. The event marking the 12 year old commitment of adidas & Udayan Care  celebrated the true spirit of sportsmanship, teamwork & competitive spirit among the young Udayanites. It was held at Plaza Farms in Mehrauli on 11th February'18.

We would like to thank our volunteers Yilan Gao, Fred Smith, Dipti Swain, Saloni Drolia, Mansee Arora, Venkatesh, Rebecca Ramsey and Akshat Trivedi who helped the Ghar team organize this event, putting in major efforts and enthusiasm to make it a success.

Visit to India Art Fair (12th February 2018)

"Every child is an artist. The problem is how to remain an artist once we grow up." -Pablo Picasso

With the support of, ArtReach India Foundation, Udayan Ghar children are constantly supported to sustain their artistic talents through Artroom Programme

On 12th February'18, 12 children along with volunteers of Artreach and Dr. Kiran Modi, the Founder, Udayan Care got an amazing opportunity to visit to the India Art Fair at NSIC Exhibition Grounds in Delhi. A walk through the artifacts not only worked as an experiential learning for the children but also inspired them.

U&I

U&I is a volunteer-driven organization that partners with different NGOs and orphanages. Udayan tied up with U&I in the year 2017. U&I is currently working with 2 Udayan Ghars in Delhi, namely, Udayan Care Home 1 and Udayan Care Home 13 and mainly involved in conducting English classes for children.
U&I provides the children with the stationery, learning material and other things required for the class, and also focuses on developing a strong base of English language.

Family Day (Indus Tower).

Around 15 girls from Udayan Home (Greater Noida) participated along with staff members and mentors in the Family Day, which was initiated by Indus Tower at their venue. The girls prepared a group dance for the event.  

In the months of January and February, we also had interns from IIFT and NMIMS who worked on different projects as part of their internship with Udayan Care.