Greetings to all!!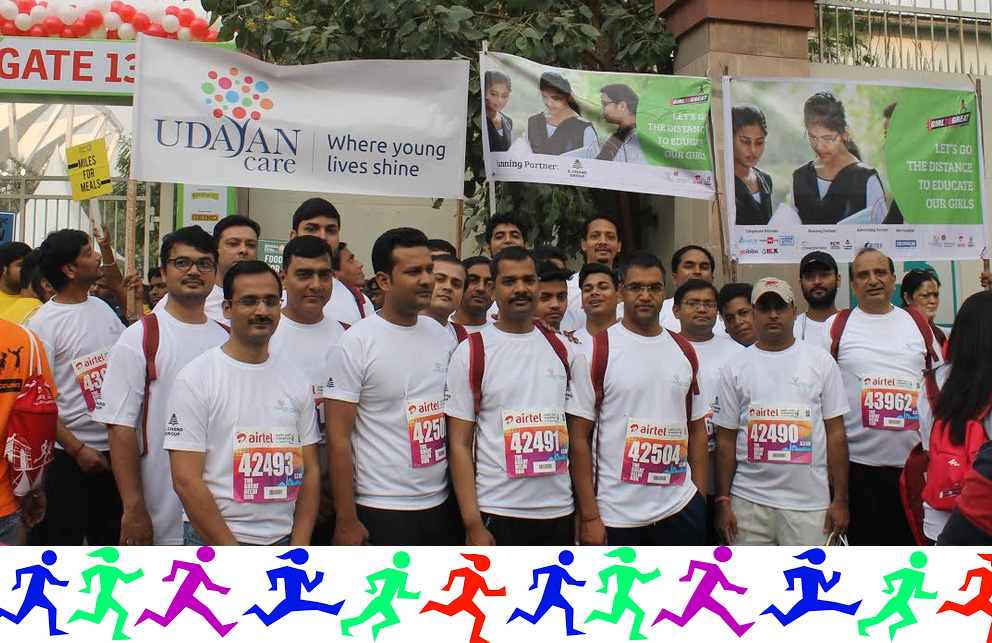 With majority of girls unable to receive secondary education in India, the Udayan Shalini Fellowship Programme is an attempt to widen the right to access higher education for all girls.
We believe that by providing education to girls, we not only help them defy prejudice, poverty and social injustice but educate, mentor and empower them to lead financially independent lives and thus, enable them to emancipate other girls, like their former selves. In the last two months, Udayan Shalini Fellowship Programme saw the induction of 605 new girls, in 13 chapters, with more coming up in the next two months!
On October 21, 2018, we ran at the Airtel Delhi Half Marathon, fostering girl education this year. With Udayan Care commemorating its silver jubilee celebration, Mr. Deepak Sharma, our Advisory Board Member, Honorary Director of Greater Noida Home, and a core committee member of Udayan Shalini Fellowship Programme, took upon himself a target to raise 25 lacs and has reached beyond!!
We would like to express our gratitude to all the 427 runners who ran with us, in solidarity, to transform #girltogreat. Additionally, we would like to thank our corporate partners, MakeMyTrip.com, Delta Electronics India Pvt. Ltd., Indian Energy Exchange Limited, NTPC and our running partners: Concentrix, DS Digital, Mylestone, S. Chand and Company Ltd., Taco Bell, FCM Travels Solutions Pvt. Ltd., RITES and our merchandise partner, Decathlon, for supporting us.
We would, in particular like to thank our Platinum Care Champions, Mr. Deepak Sharma, Mr. Neeraj Katoch, Mr. Chandan Berry, Mr. Ankit Jain, and Mr. Anup Kalra for their generous support. It was hugely heartening to have our own 72 students from Udayan Care IT Programme, run for the cause. Kudos to Arun Gupta, Sr. Coordinator for motivating them.
Working for Child and Youth Care, Education, Skill Development and Advocating Child Rights, Udayan Care is an impact-driven organization. This month, the unceasing efforts put in by our staff has made it to the media, helping motivate many others like us out there. Click here to read