"Childhood should be carefree, playing in the sun; not living a nightmare in the darkness of the soul" - Dave Pelzer
On March 1st, 2019, a workshop was conducted on "Developing a Perspective to Prevent and Respond to Child Sexual Abuse in Child Care Institutions in Delhi." The workshop, organized by Udayan Care, in partnership with Tata Trusts, was convened to understand how to develop a system that safeguards children and their best interest was an exchange of experiences and challenges faced by all stakeholders in child care institutions (CCIs) and what could be the best solutions to address them.
The workshop brought participants from CCIs, Child Welfare Committees (CWCs), District Child Protection Units (DCPUs), members from the Delhi Commission for Protection of Child Rights (DCPCR), Childline officers from various districts, State Child Protection Units (SCPUs), Legal aid lawyers, Special Juvenile Police Unit (SJPU) officers, Juvenile Justice Board (JJB) members and caregivers from Delhi and NCR (Gurgaon, Faridabad, Noida and Kurukshetra).
 The workshop concluded with participants and resource persons deciding to continue this discourse and arrive at more clarity and specific standard operating procedures to addresses cases of disclosure of abuse by children living in CCIs.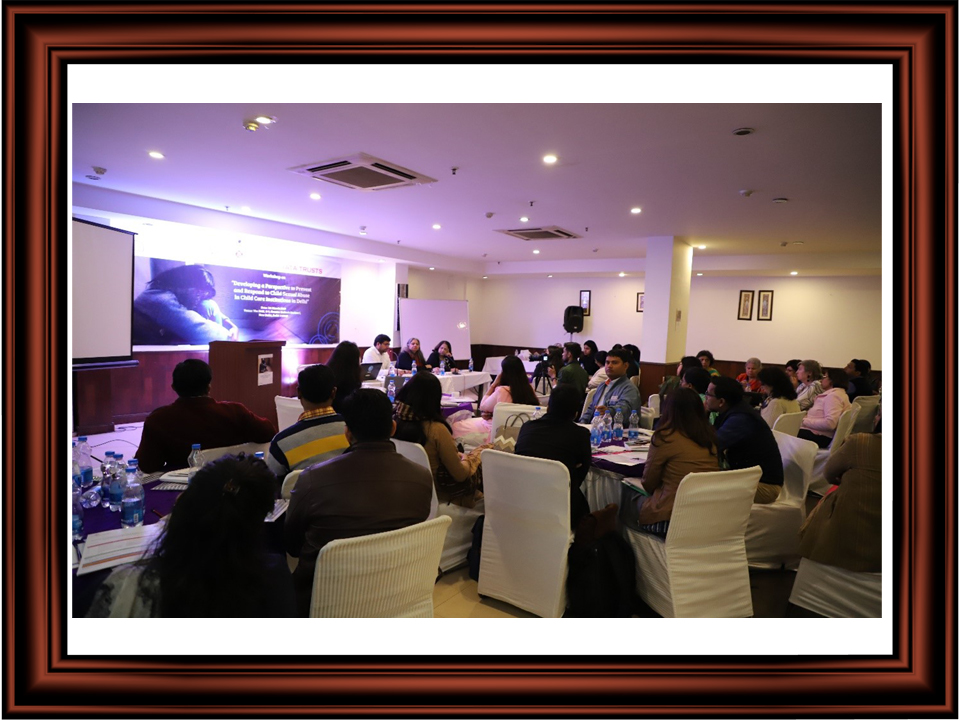 "Never doubt that a small group of thoughtful, committed citizens can change the world; indeed it is the only thing that ever has." – Margaret Mead
1-day roundtables were organized to share key findings from our nation-wide study on the 'Current Aftercare Practices' (CAP), in Rajasthan and Gujarat, in continuation to Roundtables in Karnataka and Maharashtra previously.
On March 29th, 2019, the key findings were shared in Vadodara, Gujarat in the presence of some Care Leavers, government functionaries, experts in the field of child protection, personnel of Child Care Institutions, members of UNICEF and senior officers from the Gujarat State Child Protection Society, Govt. of Gujarat (GoG), deliberating on an action plan for the betterment of the situation of Aftercare in the State. Care Leavers were strongly impressing upon the duty bearers to prioritize Aftercare and keep them involved in such decision-making processes.
While in a similar workshop conducted on April 12, 2019, at the HCM-RIPA Conference hall, Jaipur, Rajasthan, 40 people collected, which included Care Leavers, government functionaries, experts in the field of child protection, personnel of Child Care Institutions, members of UNICEF and senior officers from the Department of Child Rights (DCR), Govt. of Rajasthan (GoR). The roundtable emphasized on the need for Guidelines on Aftercare in Rajasthan to ensure that not only Care Leavers but also Palanhaar beneficiaries get covered under the continuum of care.
"We cannot always build the future for our youth, but we can build our youth for the future."-Franklin D Roosevelt.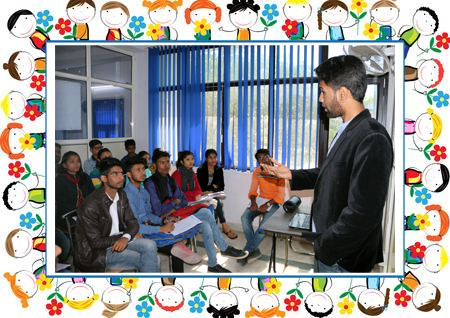 Coming from economically weaker backgrounds, our youth often fall prey to labor exploitation. To safeguard our students from facing any such bad experiences, Trainer Mr. Mayank Mahar, a Career coach, took an engaging session on "Identifying Passion."
 Mr. Malhar is known for guiding young minds to meet their real passion and develops curriculum for the youth coming from underprivileged communities.
The attending 35 students felt empowered as he broke common myths, and stereotypes. He commenced the session with a short video that talked about the difference between wages and the money earned by passion. As many youth, at this age and stage in life, don't even know where their interests lie; he further helped them come to terms with their deep desires.
"The youth need to be enabled to become job generators from job seekers." –A.P.J. Abdul Kalam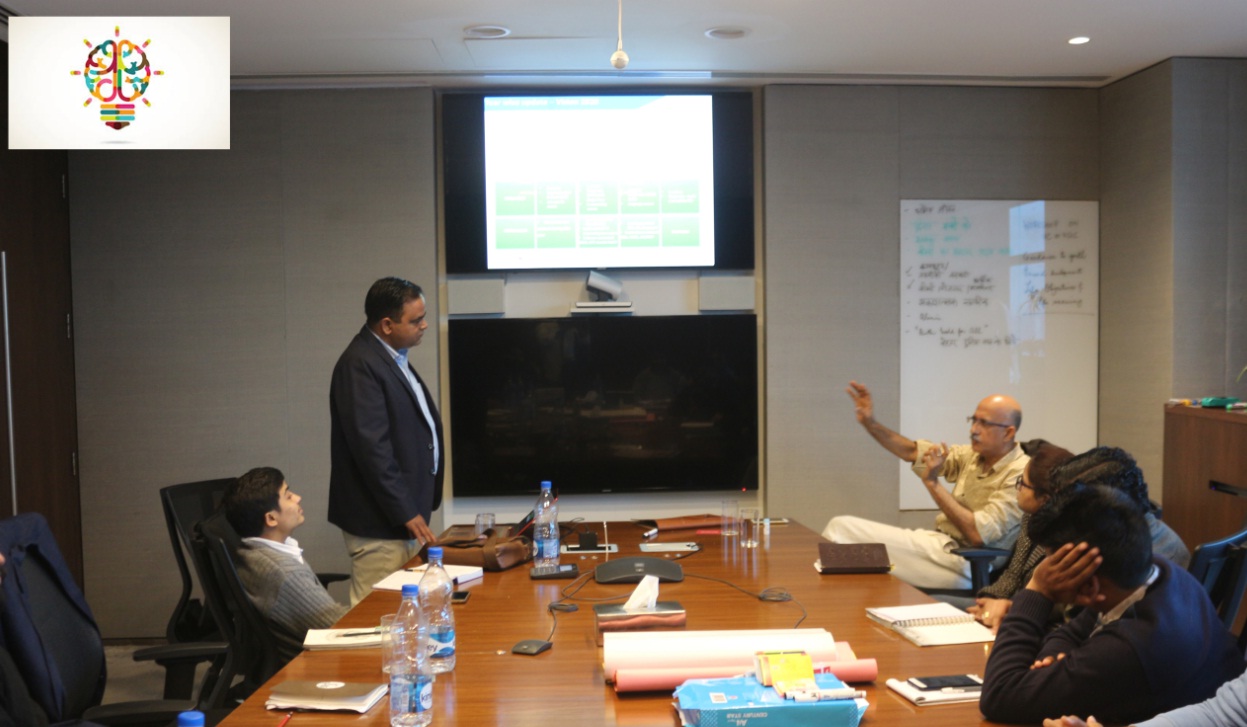 Reaching our first milestone- completing 25 years; one of our five significant programmes, the Udayan Care IT Center is streamlining its plans and policies to transform young lives by making them employment ready.
Mr. Harsh Lohit, member, Social Venture Partners (SVP), who is also mentoring our North Delhi IT Center project since 2017, funded by SVP, actively participated in developing clear goals and effective policies for the next five years. To achieve these goals, a Capacity Building Training called "Design Thinking" was organized at the Egonzehnder (Gurugram) office on February 20th, 2019 for around 5 hours. About 15 staff members from Sr. Manager to Center Coordinators, extensively deliberated on the (PME) framework, Planning, Modelling, and Execution.
"Education is not the learning of facts but the training of the mind to think." –Albert Einstein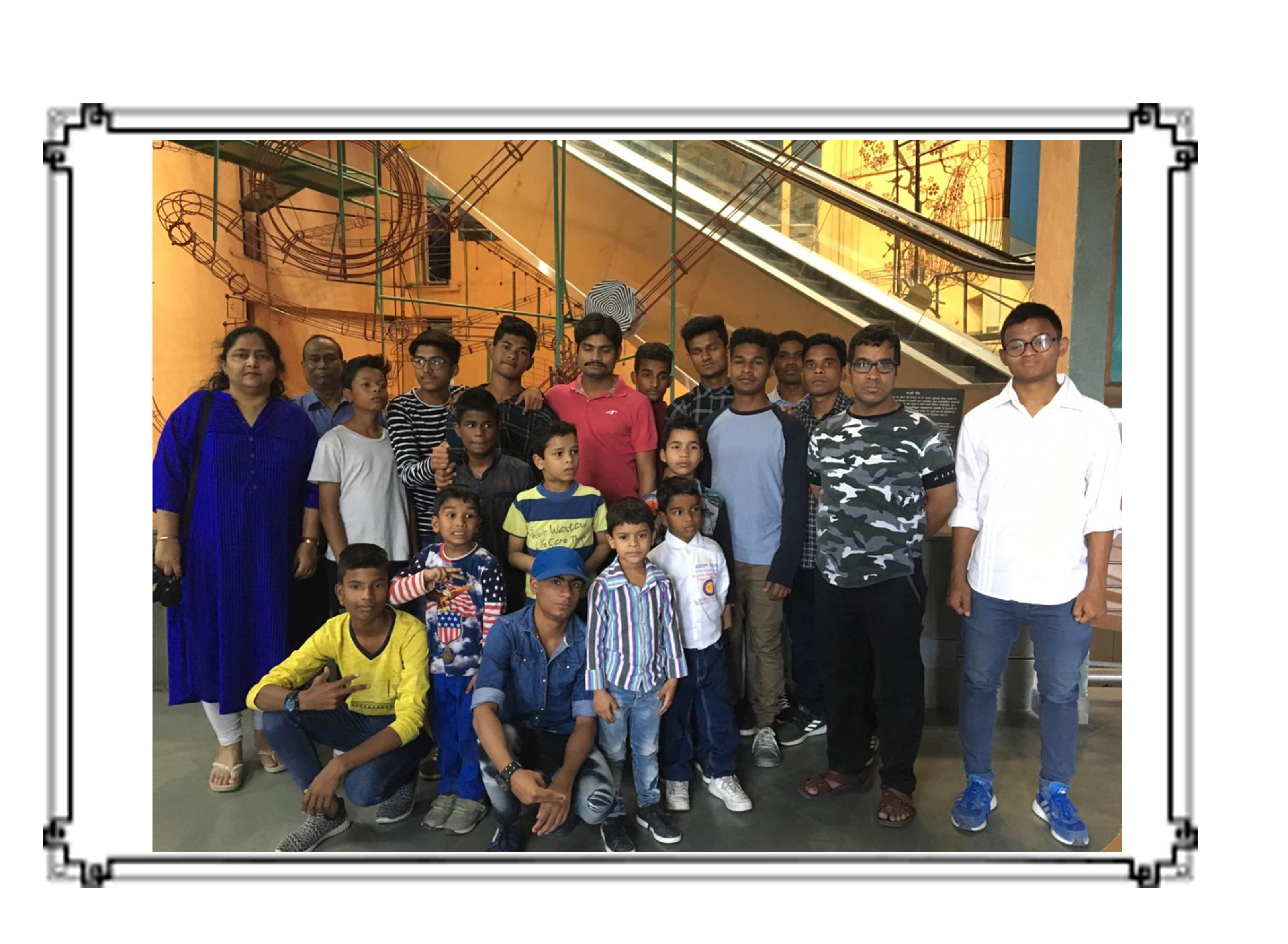 On March 31st, 2019, the children and staff members of 2 Udayan Ghars in Mayur Vihar visited the Science Museum and Waste to Wonder.  Known as "A Dream Castle for One and All," the science museum is among Asia's largest Science Center with a pool of knowledge of human civilizations, mechanics and working science models. Setting an example of how waste can be transformed into something magnificent was Waste to Wonder. The latest addition to Delhi's list of attraction, the theme park replicates the Seven Wonders of the World made purely out of industrial waste.
U & I organized a similar educational trip at Nehru Planetarium for our children & staff from Sant Nagar Homes 1 & 13 on April 6th, 2019. They enjoyed a short video on the formation of the solar system along with reading facts about the universe displayed in the vicinity.
"We don't grow when things are easy. We grow when we face challenges. -Anonymous
For many, adolescence can be challenging, and especially for girls, the physical changes add to the apprehension. On March 11th, 2019 at our Greater Noida chapter of USF the CSR team of Genpact along with Ms. Maria Harrison and Ms. Mary Orphanid, senior leaders from our donors- Westpac Australia, conducted a workshop on "Menstrual Hygiene and Wellness."
By the end of the workshop, our Shalinis had most of their myths debunked and appeared to be confident adolescents. The highlight of the day was when Shalinis expressed their will to guide their friends and enforce good practices similarly.