VOL. 13, NO. 3, May - June 2019
SUMMER FUNKSTERS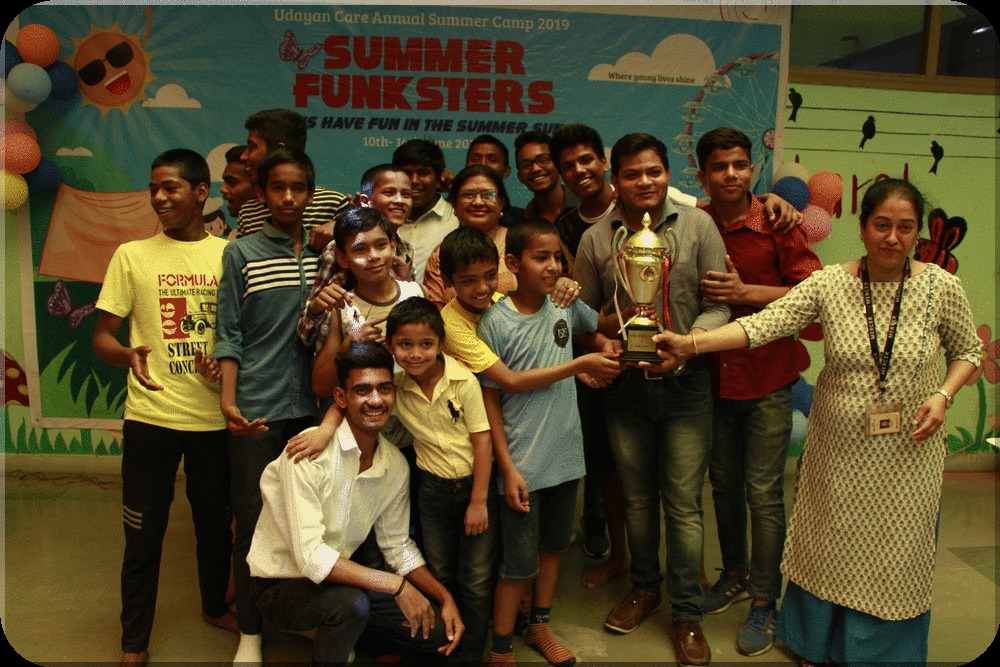 The scorching summer sun wasn't a dampener for 205 children, 27 young adults & 40 staff members that came together to be a part of the five day Udayan Ghar Annual Summer Camp at Jagshanti Udayan Ghar, Greater Noida.  It is also the time where mentor parents, social workers and care givers get a wonderful opportunity to deepen their bond with the children. Children performed at a grand finale of theatre, dance, music and martial arts, all of which they were exposed to at the camp. A packed schedule had them up at 6am for Zumba classes and ended with a fun activity each evening . Experiments with Science was the most popular session said a snap poll conducted by volunteers, closely followed by Manzil Mystics music sessions.  IOCL and Genpact were the chief joy-bringing sponsors for the camp, whilst Devyani Beverages, Ms. Suman Modi, Ms. Anjana Jain, Ms. Amita Mishra and the Yum Group kept the very hungry children happily "tummy filled", Macmillan ensured a slew of stationery based gifts and prizes.
Gurgaon, Greater NOIDA and NOIDA  boys home walked away with the top three homes prizes for excellence.
International Yoga Day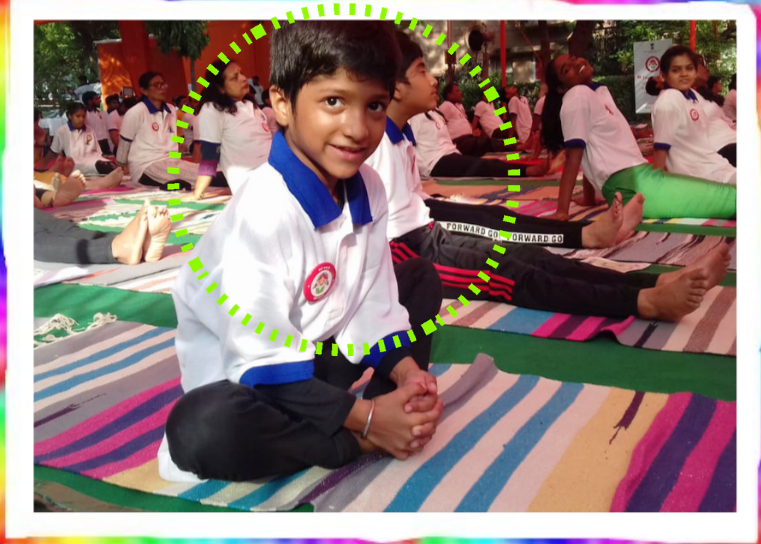 The day that put India firmly on the world map of yoga was celebrated across 17 Udayan Ghars and 17 Shalini chapters alike with daybreak yoga sessions held by volunteers, talks by yoga practitioners like Prof. Aarti Pal at USF Aurangabad and an invitation to practice with hundreds of other children and youth by NIPCCD. Mentors, core committee members and conveners also joined the girls in yog-asanas at several locations.
Auro Camp, Nainital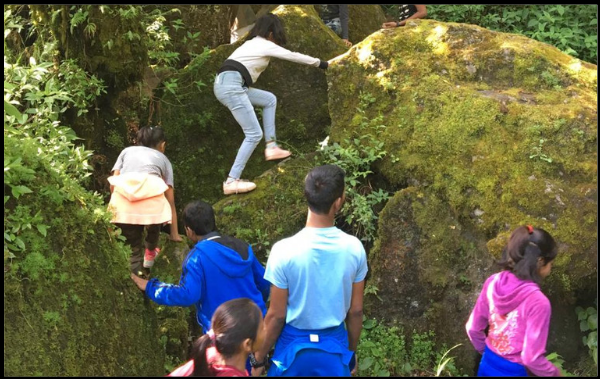 Sri Aurobindo Ashram hosted 53 children and 7 staff members at Van Niwas, 7400 feet above sea level, at a serene retreat, nestling among the Himalayan peaks, surrounded by forests and away from
city life. Adventure activities like rock climbing, trekking, artificial river crossing was an all new experience whilst meditation, yoga and spiritual talks helped center the children's energies. The last night bonfire brought with it ghost stories and memories that should last a lifetime.