"Try to be a rainbow in someone's cloud." – Maya Angelou
The festival of colors- Holi is celebrated across the country to celebrate the victory of superior over immoral. Drowned in colors, our children and staff across 17 Udayan Ghars celebrated Holi, on the March 21st, 2019.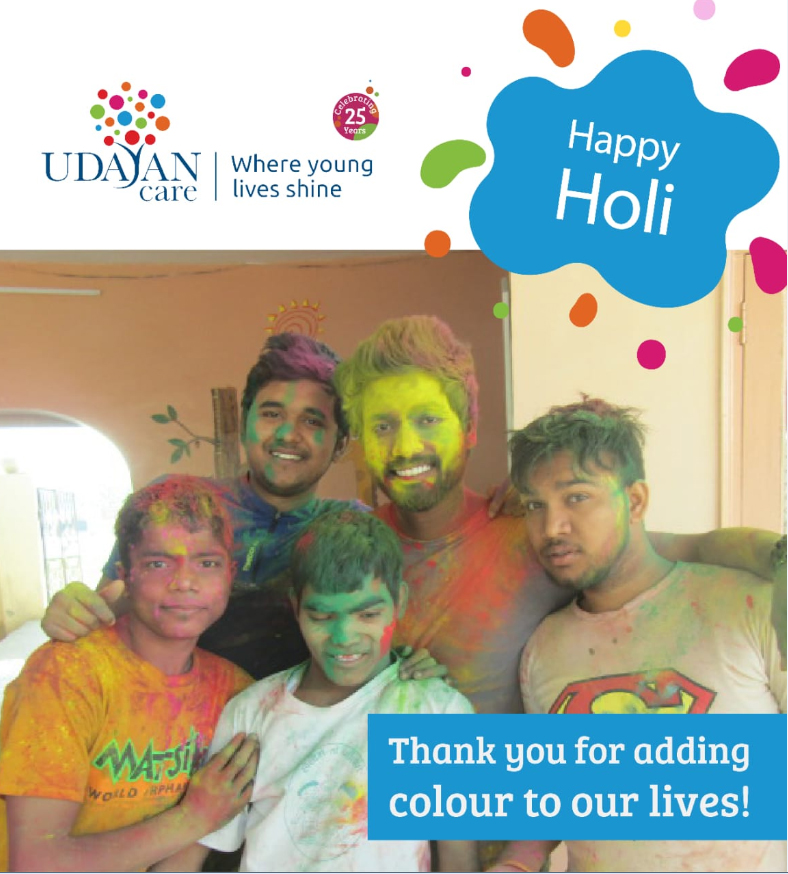 The joy and love of the festival added color to the lives of the children. In addition to this, mouthwatering snacks, sweets, and a hearty lunch rejuvenated them after they played with the colors.
Child- "I love to play Holi with my brothers and color their faces."
"Real freedom lies in the Wilderness, not in Civilization." - Charles Lindbergh
Our longtime donor and supporter, Vatika Group, organized a 7-day adventure cum educational trip to Tirthan Valley, Himachal Pradesh. A total of 13 girls from Sant Nagar Homes 1 & 13, Mehrauli Home 12, Kurukshetra Home 9, Faridabad Home 14 and Vasant Kunj Home 15 and children supported by Vatika Group Vatika group managed Matru Sadan,went for the trip.
Ms. Divya Bhalla, former Executive Director, Vatika, herself accompanied them. They stayed at The Mother's Riverfront, a retreat center managed by Camp Himalayan, situated in Gusaini, Kullu district of Himachal Pradesh. The group enjoyed the trip and engaged in activities such as River Crossing, trekking, night jungle trek, rappelling, and even a trek to the Great Himalayan National Park (India's 11th World Heritage Site).
Children's quotes
Child 1 – "Thank you Vatika for such an excellent opportunity. I had a fantastic time during the trip."
Child 2 –" I enjoyed all the adventure activities during our trip and felt happy to see the clean surroundings and the pollution-free environment in Tirthan. Thank you Divya Aunty for this delightful experience."
"When women support each other, incredible things happen." - Anonymous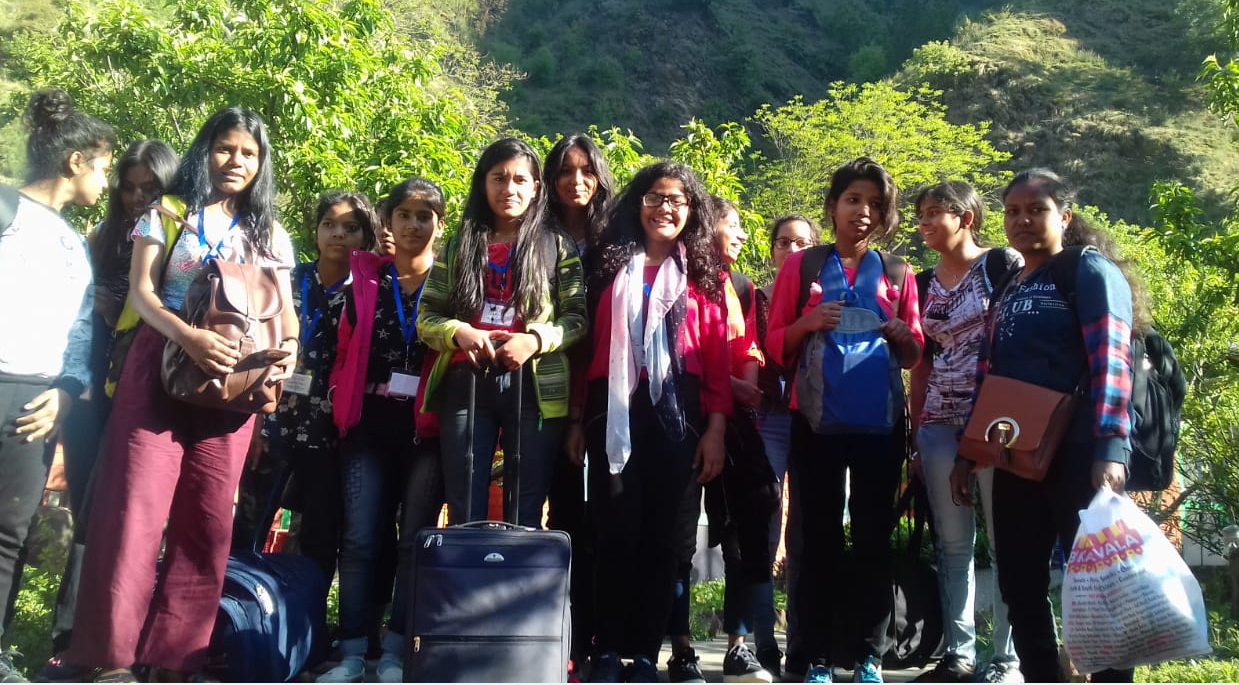 On March 3rd, 2019, the New Mentors Induction Programme was held at CMIA (Chamber of Marathwada Industries and Agriculture) hall, Aurangabad, wherein 13 new mentors joined the programme.
The programme began with the introduction of the Udayan Shalini Fellowship and a welcome of the new mentors by Mrs. Dimpi Machhar (Convenor). Proceeding, Mrs. Sudha Bazaz (Core committee member) presented a presentation where she gave a briefing about the work culture of USF; Mrs. Anuradha Dhoot (co-convenor) concluded the interactive program with a Vote of Thanks.
USF Aurangabad is also proud to announce that for the very first time they have also inducted six new Alumni to mentor the Shalinis. They will be functioning with the assistance of coordinators along with the support of the core committee members.
 "One powerful being of society is a woman who is educated and has the power to spread awareness in the society."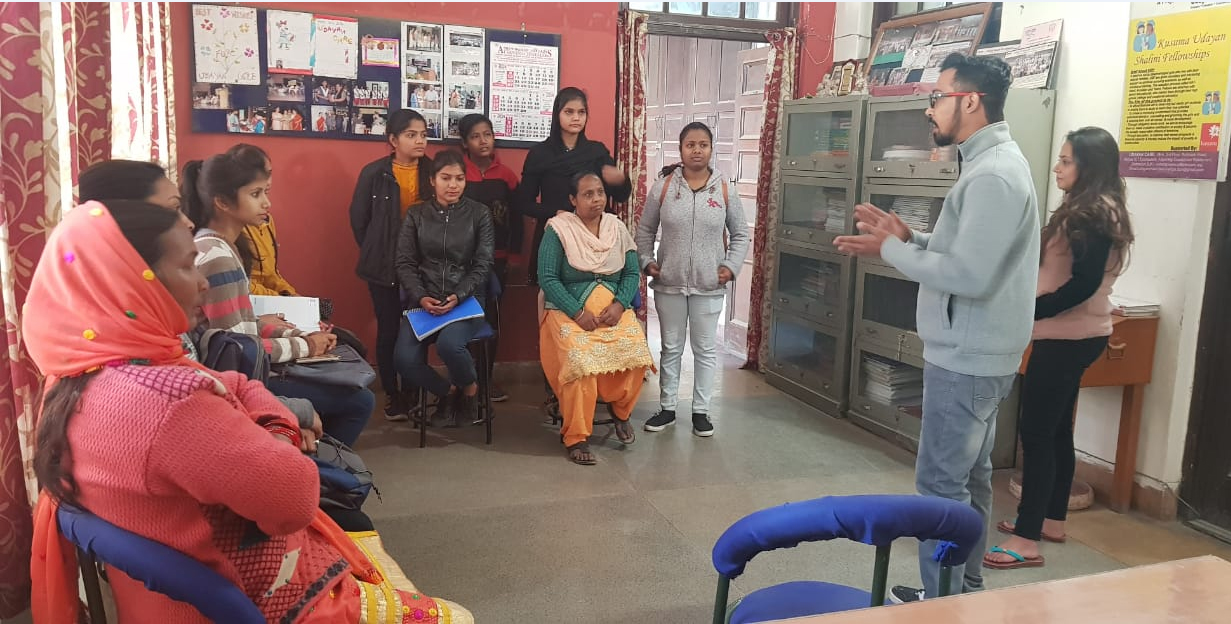 Delegates from Fortune Institute of International Business, Delhi, came to USF Dehradun Chapter to interview the Shalinis and their parents for the research project on employability. For this research, three batches were selected to be interviewed, and the meeting was attended by 54 Shalinis along with one of their parents.

The team was pleased and surprised by the very positive responses received from the Shalinis and their parents. According to their interviews and observations, parents and Shalinis both seemed delighted with the program and the capacity building program USF is providing to them. The concerns that the parents shared were:

Monetary support for post-graduation
Job placement