'EVERY DAY I RISE, I TOUCH THE SKY'

With the theme 'EVERY DAY I RISE, I TOUCH THE SKY,' the 'Celebrating Change' summit saluted the power of every girl to aspire, to dream, to be empowered, and to reach the pinnacle of success. The 4-day Summit from March 7th - 10th, 2019 witnessed 150 beneficiaries ('Udayan Shalini Fellows') selected from 13 cities across India, who are currently pursuing college-level study to participate in the Programme, reflecting a Pan-India presence.
"Awards become corroded, friends gather no dust." –Jesse Owens
As all Shalinis could not be present, so over 3,000 messages, from many others, were displayed at the venue fostering their involvement. Additionally, about 40 experts and young leaders as well as 15 well-known artists shared and sourced a pulsating exchange of thoughts, ideas, and know-how on women's empowerment facilitating an effective and purposeful outcome for the programme.
We would like to thank the brilliant core-team of USF Alumnae as well as our many Alumnae Volunteers led by Mr. Ricky Surie (Chief Mentor, USF), who facilitated and conducted the events over the four days, each session unique and comprehensive, to utter perfection.
"Things work out best for those who make the best of how things work out." – John Wooden
The auspices of the League of Arab States and The Egyptian Ministry of Social Solidarity invited Dr. Kiran Modi, our founder managing trustee to participate in the First Regional Conference on Aftercare for Orphaned Youth from the April 7th to 8th, 2019 in Cairo, Egypt. The conference aimed at ensuring best practices at advancing the Aftercare system and services in the Arab region to promote and nurture Care Leavers' inclusion into the society through experience sharing,
Dr. Kiran Modi was the only delegate invited from India and gave two presentations before the august gathering on "Different Approaches to Aftercare" and "the Role of Mentoring in Aftercare Youth."
The Conference has opened the windows for Udayan Care to further collaborate with Care Leavers from different parts of the world and explore partnerships on projects that provide Quality of Life for Children and Youth without Parental Care in the Arab World.
"Success is born out of the constancy of purpose." – Analisa Balares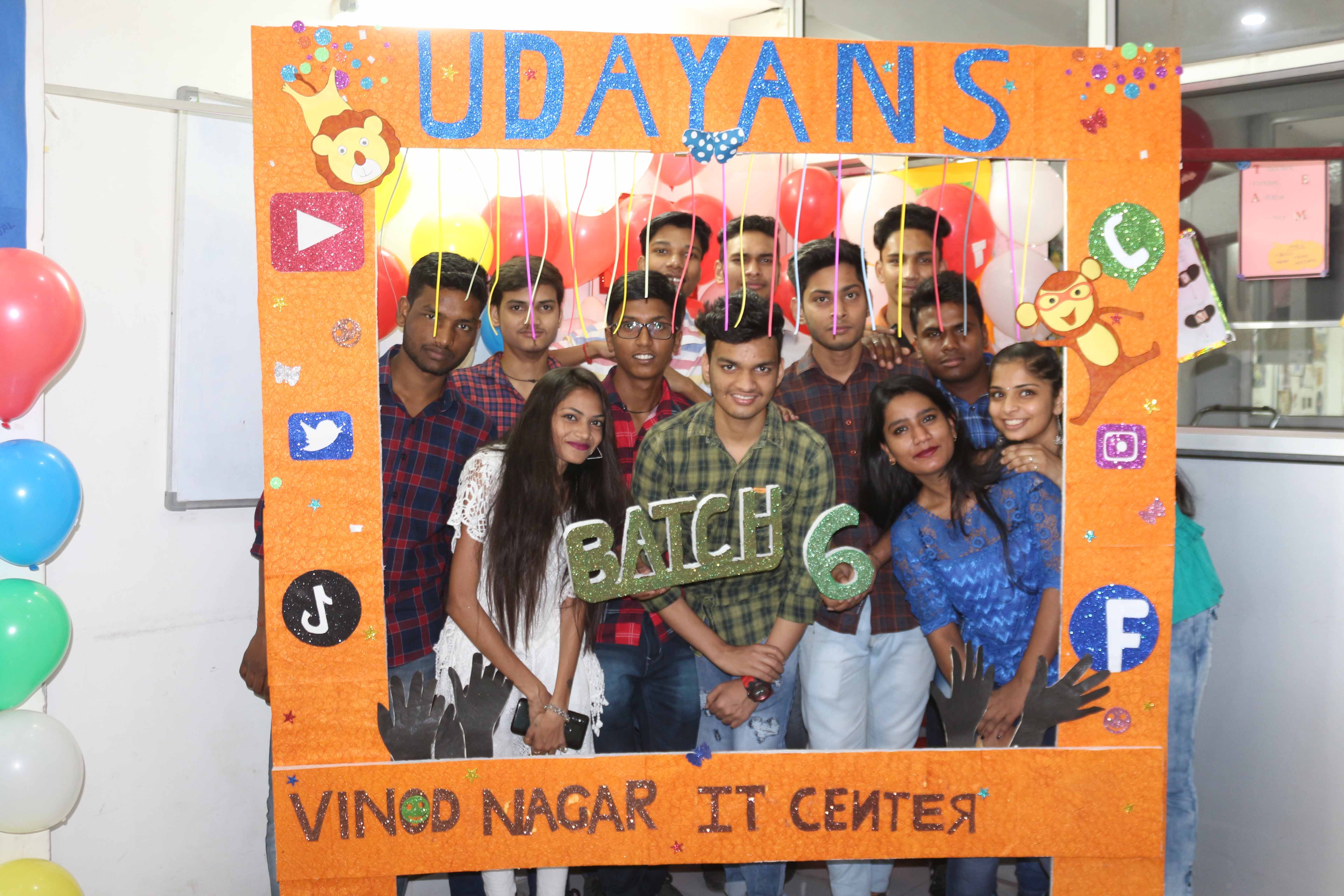 An alumni meet was organized to celebrate the graduation of the 6th batch of (25) Graphic & Print Design students from Vinod Nagar IT Center on the March 31st, 2019. Nearly 65 students including the alumni participated in this event and interacted with each other.
The theme of the event was 'Photography,' and the organizing team had prepared fun props for the students to click pictures. Amidst the beautiful time, our students were having; the alumni donated a little part of their salaries to the center expressing their gratitude as well as a contribution to preparing the next generation workforce.