Bhavya – student (CTSP, Bdarpur centre)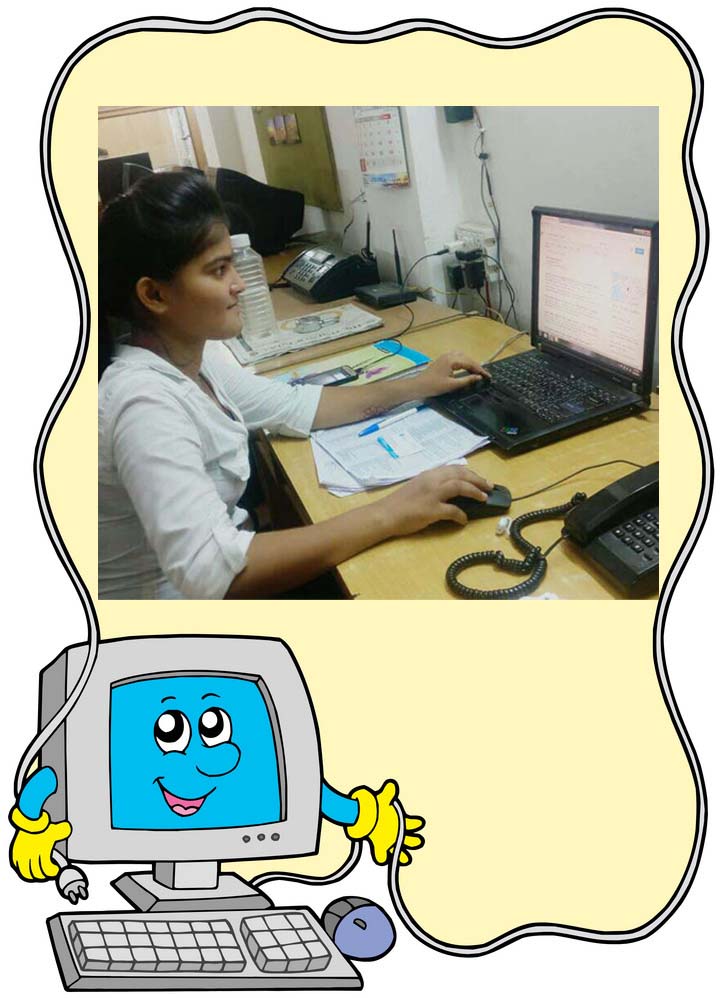 Bhavya, a 20-year-old young, energetic girl, pursued her graduation in Commerce stream from Delhi University's Open Learning Programme. Her father who was working as a labor contractor (the Kadar) always motivated her to be an independent girl. That's why she was sent to the Udayan Care Kishwarna Computer Learning Center by her parents to pursue a specialized computer course.

Since her first day attending the computer course, she was found to be a truly curious and a keen learner. Three months of intense training in the Community Technology Skills Programme (CTSP) course equipped her to grab a Job opportunity in a renowned firm called "Target Freight Service" as a Cargo Operations Handler with a fantastic entrant level package which is indeed such a significant achievement for her.
Ritikesh – student (DIT, Uttam Nagar Centre)
Ritikesh, a 24 years old young man got connected to us through an organization called EFICOR (Evangelical Fellowship of India Commission on Relief) which is working for differently abled people. He comes from a small town in Bihar and lives in Uttam Nagar, Delhi, with his younger brother.

To bear his and his brother's day-to-day expenses, Ritikesh joined our computer center at Uttam Nagar simultaneously; he wants to prepare himself to take on a government job.

During his 6 months of training in the DIT programme, he worked hard to increase his typing speed and enhance his English communication.

His efforts were fruitful when he got the opportunity to work with one of the renowned institutes called British Council Management Pvt Ltd as a "Data operator" with a lucrative entrant level package.
Priyanka (USF Phagwara Chapter)

Priyanka comes from a family a four. After her father's demise, she was shattered and often remained consumed by the feeling of failing to support her family, but, she never lost faith in herself and her destiny.

Despite the hardships, Priyanka fought her battles with positivity and her optimistic outlook. Priyanka joined Phagwara chapter of USF in 2014. Ever since then she has been able to build up confidence and now wishes to give back to society.

Priyanka is working as a Financial Advisor at Ways2Capital in Indore, Madhya Pradesh. She expresses her gratitude towards her family and USF for supporting her, believing in her and guiding her transform into a confident woman who is now ready to take upon her responsibilities.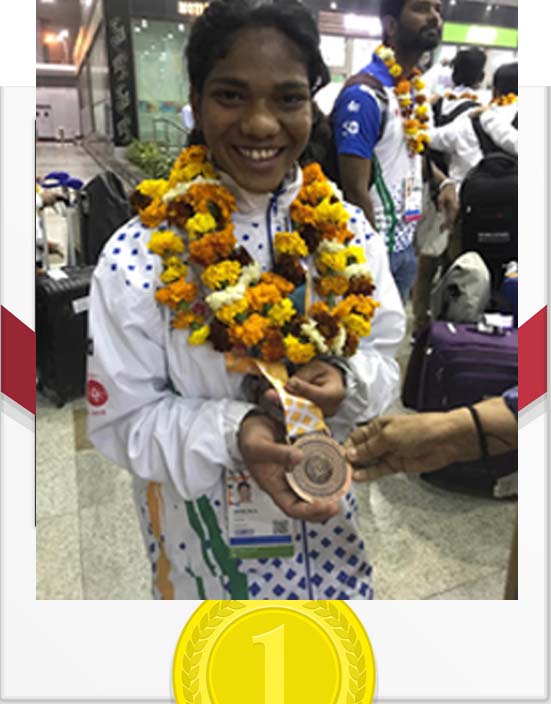 Amulya (Ghar 3)
Our beaming, young athlete, Amulya is back from Abu Dhabi, with glorious two medals in athletics, bronze in 100 meters and 4th position in 200 meters! Participation in World Special Olympics 2019 itself is an achievement and to win is a feat! Proud Mentor Mothers, Isabel Sahni, and Deepa Sibal, standing testimony to our mentoring model, received her at 5 am on 23rd March, after hours of waiting at the airport, amidst the cheering crowds of parents and relatives, to receive our proud contingent.