Colors of India, adidas-Udayan Care Winter Carnival 2020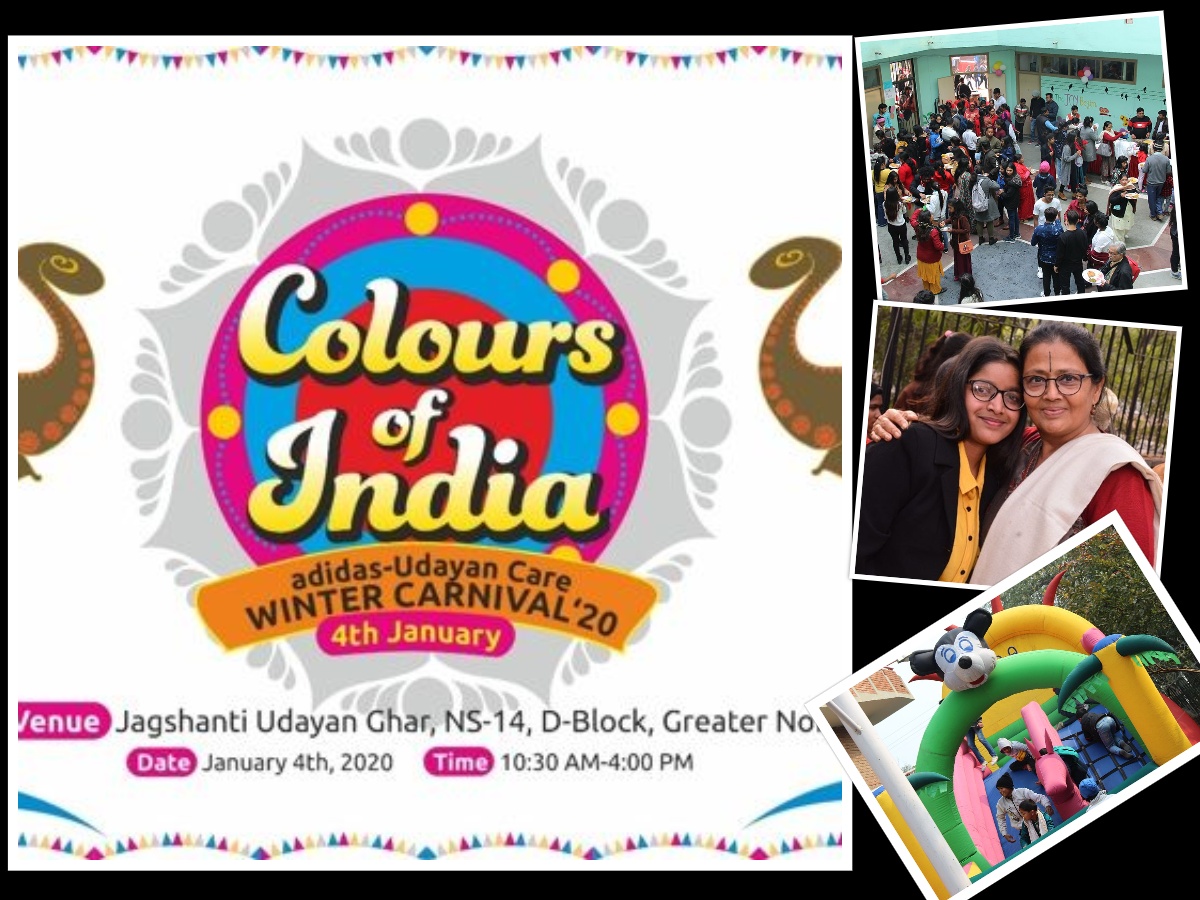 Colours of India, adidas-Udayan Care Winter Carnival brought the entire Udayan Ghar family together on 4th January 2020 to share the joy, and warmth of the winter holidays.
The Ghar team chose the theme so the children could explore and experience the rich Indian culture of every state. Ramp walks showcasing traditional state clothing, and dances gave the children and 200 strong audiences a glimpse into India's diversity. In contrast, a bouncy castle and other fun games kept the little ones outdoors. makke ki roti n sarso ka saag, the very authentic food of Punjab to paper dosa of south India and many more regional flavours ensured the children's tummies travelled across states without leaving Greater Noida! The ever-popular photo booth invited endless selfie-and group photo sessions, preserving everlasting memories.
USF Alumnae Meets
Alumnae Meets at four of our USF chapters encapsulated the spirit of compassion, pride, and performance. Fulfilling our duties is more important than claiming our rights. This philosophy is ingrained deeply in the hearts of our USF Shalinis. They came forward to showcase the same values topped with fun and laughter at the Alumnae meets of Dehradun, North Delhi, Kurukshetra, and Haridwar chapters. USF programme of Udayan Care provides five-fold support to financially challenged girls of our society by providing financial support, capacity building workshops, mentoring, employability training and inspiration to give back to the community.
The alumnae meet of Dehradun chapter conducted on 26 January 2020 was much more than a celebration of success and pride of our Shalini Sena. The event comprised of cultural programmes and power acts of Udayan Care's CIRCA values (Compassion, Inspiration, Respect, Competent, and Accountable) by our Shalinis. North Delhi chapter meet also celebrated the 90th birthday of Mr KP Raizada, Core Committee member followed by the release of his joke book. The alumnae ignited the spark of ambition in the batch of new Shalinis by sharing their journey with USF. Presence of their husbands and their motivational contribution gave even more inspiration to the event. Kurukshetra chapter capped the Alumnae meet with dance performances and experience sharing sessions by the Alumnae. Haridwar chapter organized its1st Alumnae meet with attendance of 43 alumnae, programme coordinators, mentors and current Shalinis.