Continuum of Care: Building Evidence and Galvanizing Support for "AFTERCARE"

A: Research commenced in 5 cities of India
An estimated 31 million children are vulnerable and in need of care and protection. They live in different forms of Alternative Care, such as child care institutions, foster care, fit facility or aftercare. On attaining 18 years of age all these children are compelled to move out of the protected care setting and start living an independent life. "Aftercare" is the last leg of support that these young persons' need in order to ensure smooth transition from child care to independent living. Though Aftercare, has gained recognition internationally, it has a long way to go in India.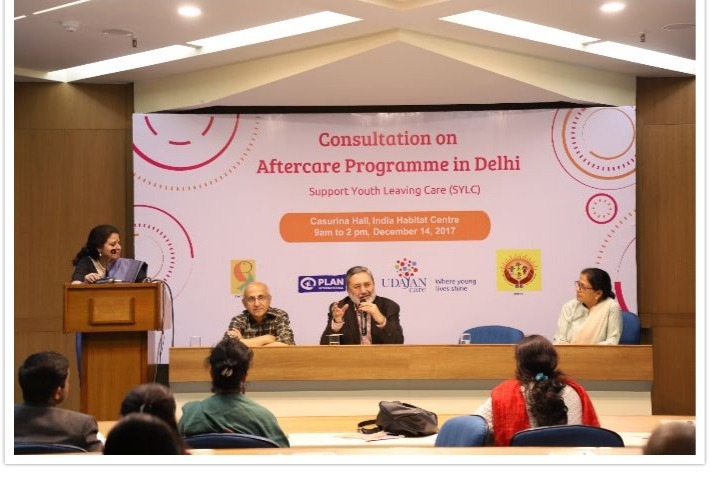 Under its "Aftercare Outreach Programme" (AOP), Udayan Care has started a multi-city study to explore the status and quality of Aftercare services. The first study in Delhi as part of the "Current Aftercare Programme" (CAP) has been completed. The full report is available on request.
Similar studies have been initiated in Pune and Bangalore and two more cities are in the pipeline.
B. The Karnataka Consultation
To galvanize support a consultation was convened in Bangalore in partnership with NIMHANS and the Department of Women and Child Development, Karnataka, on 6th April 2018. More than 50 stakeholders joined the discourse relating to policy, implementation and prevailing practices of Aftercare in the state of Karnataka. As a key-achievement, the consultation saw the participation of over 10 care leavers from Karnataka and the voices of youth were heard as primary stakeholders. The full report is available on request.
C. The Maharashtra Consultation
A similar two-day consultation was held in partnership with Department of Women and Child Development, (WCD), State of Maharashtra and UNICEF in Pune on the 27th and 28th of April. The full report is available on request.
D. Bringing Aftercare Youth together: FOR the Careleavers BY the Careleavers
As an outcome of the momentum gathered on Aftercare, a Care Leavers' Association and Network (CLAN) that was launched in March this year, has gathered over 20 contributing youth members in Delhi. CLAN is a Careleavers' led, an independent group that would represent, support and advocates on behalf of Careleavers in Delhi..With the aim of working towards raising awareness about rights of Careleavers rights, extend holistic support to them and be their voice, CLAN has begun outreach and conducted workshops with children living in various children's homes of Delhi. Write to us if you wish to know more about CLAN
E. Extending support to CLAN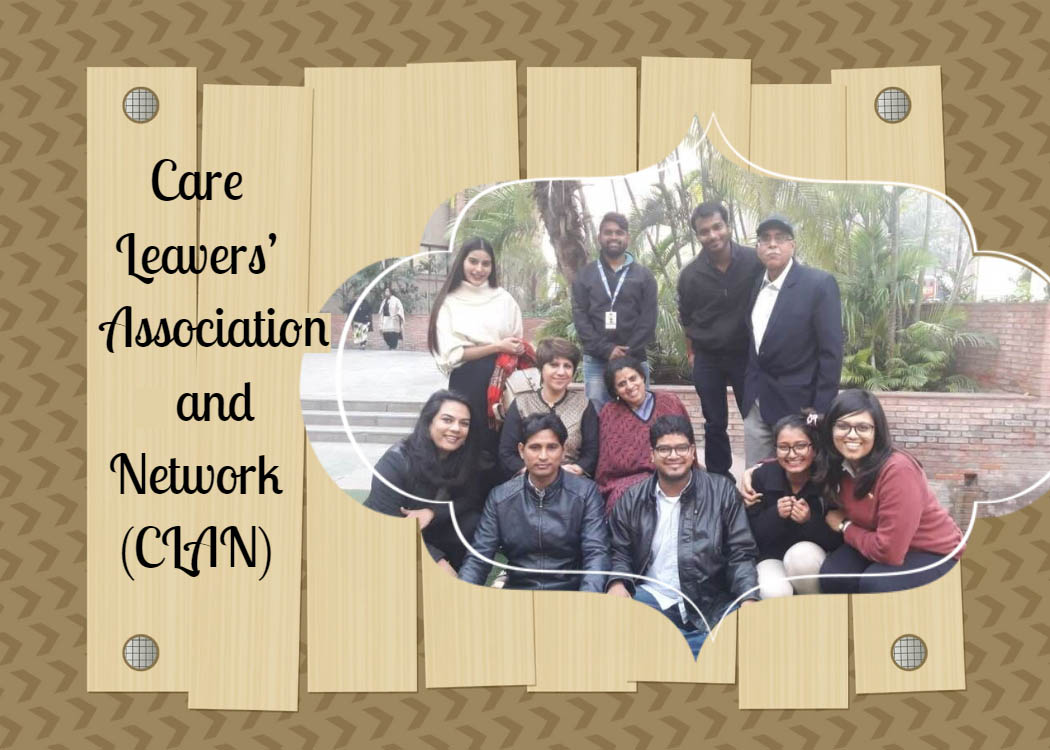 SYLC – Support for Youth Leaving Care is a constituency of experts, professionals, and practitioners that supports CLAN in meeting its objectives. SYLC aims to provide structural and informational support and other resources to CLAN. Contact us to become a member of SYLC.
D. Publication of Research Papers

As an endeavor to build evidence and understand different aspects of child and youth care, we have been regularly conducting in-house research and writing research papers. Recently, two research papers have been published in the Scottish Journal of Residential Child Care. The first paper titled