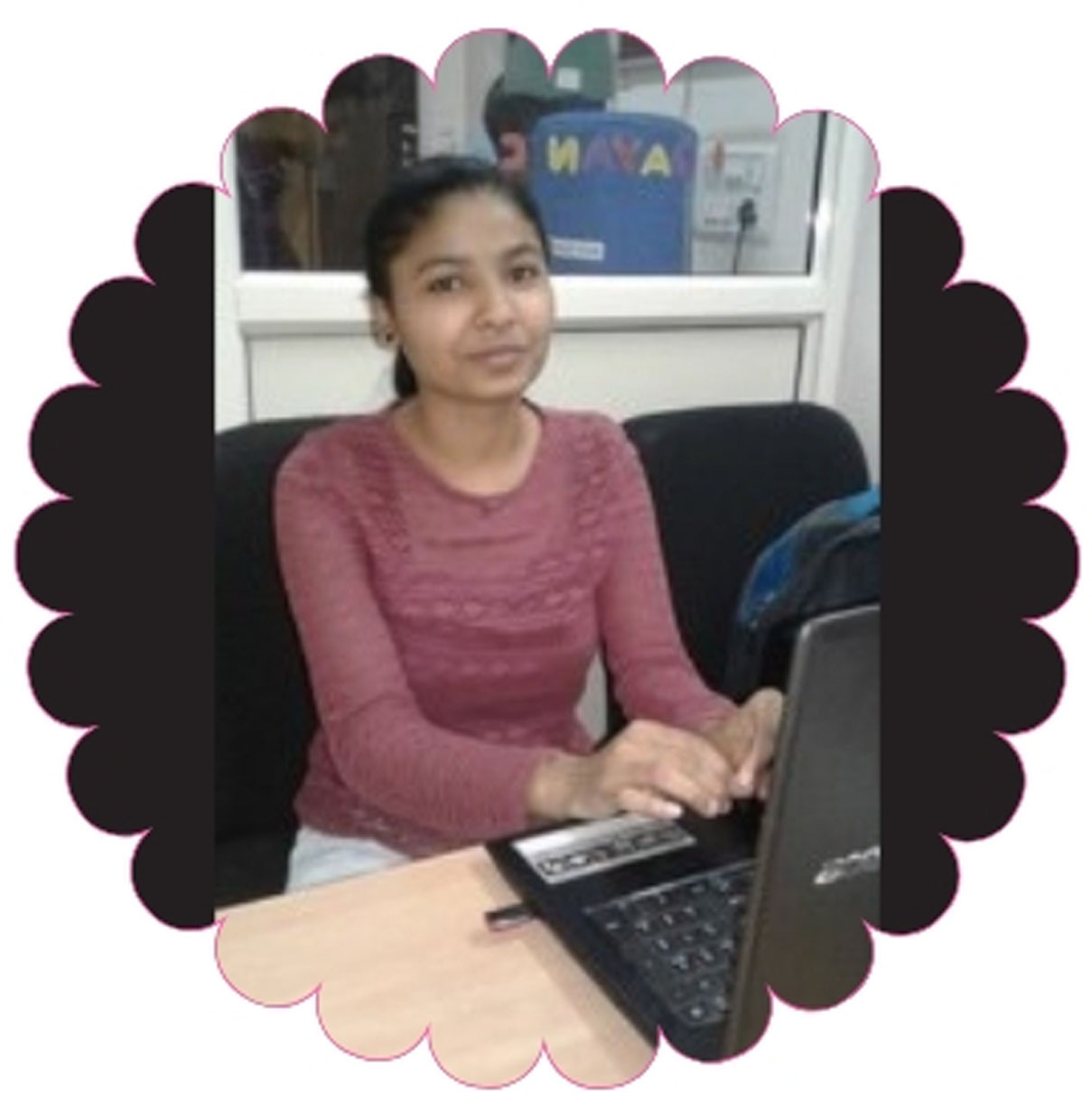 Raunak - Student (DIT), West Delhi IT Centre
Raunak Before:
A native of Uttar Pradesh, Raunak grew up in Uttam Nagar, Delhi, with her two siblings and parents.
An enthusiastic girl- while growing up, she dreamt of becoming a Police Officer. Unfortunately, the adverse economic situation of the family limited her aspiration to a mere dream. However, she did complete her schooling from a government school and was later enrolled in distance learning.