USF Baddi, HP – Social Campaign on Banning Plastic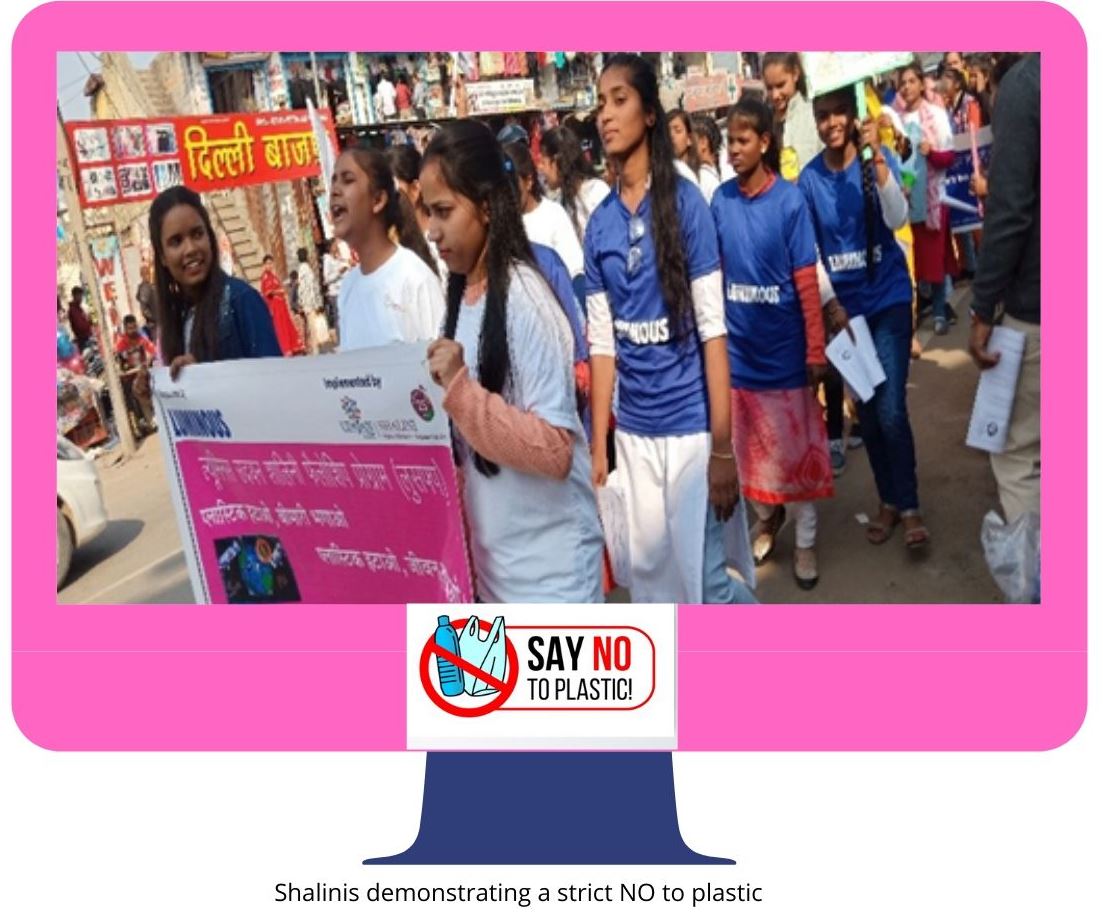 Powerful and live social behaviours leave a more lasting impact on society than preaching. Standing firm with this school of thought, Team USF volunteered a social campaign on 'Say No to Plastic' at Baddi, Himachal Pradesh. Our Shalinis organized a rousing rally from Baddi office, Udayan Care to the market area, traversing many roads and bus stands of Baddi.
Hundreds of placards waved on the streets of Baddi to enforce the idea of saying no to plastics and conserving nature. Shalinis distributed pamphlets and communicated the alarming effects of plastic use on our environment. Being locals, the Shalinis connected well with the people they reached out to during the campaign. 
Jaipur - Social campaign on child labor and trafficking, 31st Jan 2020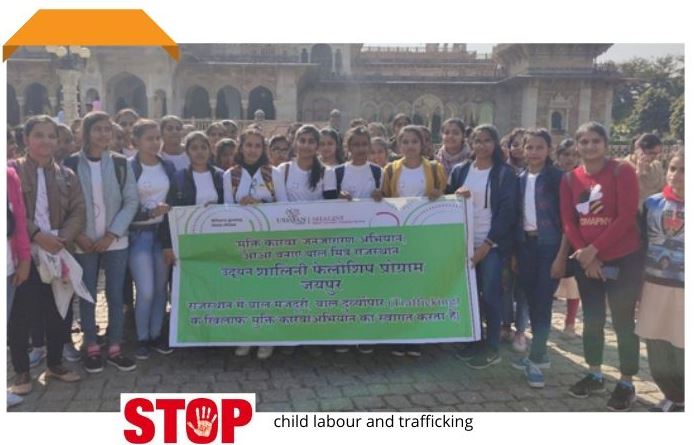 Well begun is half done, especially when it comes to ending deep-rooted malpractices like child labour and trafficking from society. USF Jaipur stood firmly against child labour and trafficking, by joining hands with the Kailash Satyarthi Children's Foundation to host an awareness campaign for fighting this social evil. Our Shalini Sena assembled at Rambagh Garden of Jaipur on 31st January 2020 where the rally was flagged off by Mr Bhupendra Singh (IPS), chief guest of the event. The rally covered 3 km and ended at Albert Hall. A nukkad natak (street play) added energy to the event and strongly brought home the Shalinis stand on the issue.