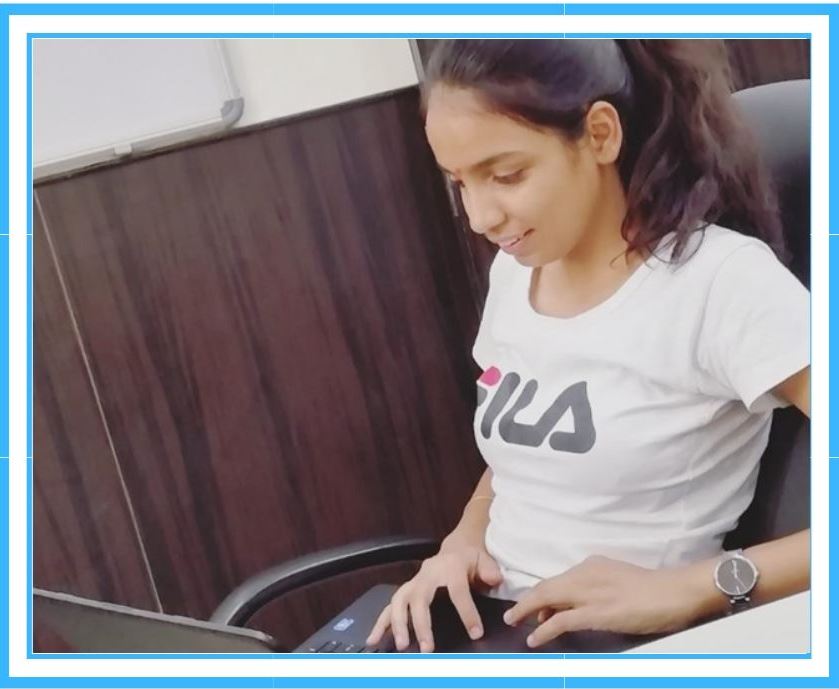 Shivani (IT) – A pillar of assistance for her family
With hope, strength is multiplied. After you have found the reason for your existence, you become a motivation to others. Shivani, from the slum area of Mandavali in east Delhi, had seen poverty and a lack of resources since her childhood. Her father struggled hard to sustain the family of six with his paltry income received from his blue-collar job of a peon in a private company.

Despite the hardships, Shivani was single-mindedly focussed on achieving her financial independence and realizing her dream of living a dignified life. She completed her schooling from a government school and B.Com from Delhi University through distance learning. Later on, she enrolled at an Udayan Care Computer Learning Center, to complete her training in Tally ERP 9 which empowered her to secure a job with Thomas Cook, a renowned travel company. She is earning a salary of 13000 per month and assisting her family with pride.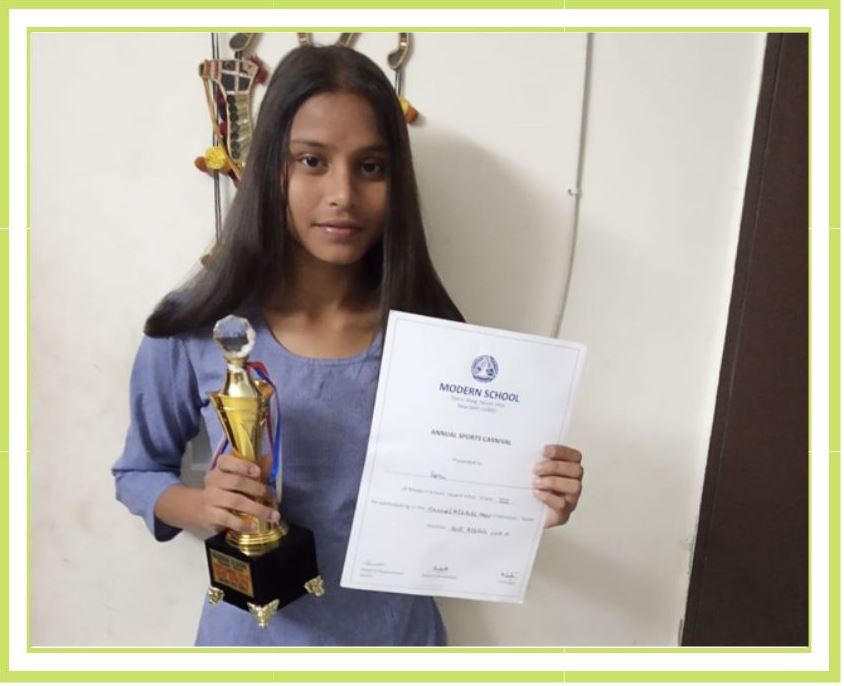 Soni(Udayan Ghar) – A football ace
Destiny provides opportunities to everyone in this world. All you need to do is, recognize opportunities and give them the right direction. Soni from Home 12 of Udayan Ghar faced testing times at a very early age. She lost her parents and was living at Prayas, a child care institution with her siblings. Later on, they were shifted to their maternal aunt's house, where unfortunately they could not get a secure family environment. Finally, our Udayan Ghar team brought them to our Mehrauli home, New Delhi.

Shattered confidence and low self-esteem were restricting Soni's personality to grow as a young girl. No one can ever compensate for the loss of a family. But, we can support the child to focus on their strengths and help them realize their potential. The Udayan Ghar team worked with the same philosophy, and she slowly liberated herself from past mental and emotional trauma. The Ghar carer team saw her sporting potential early on and worked hard to give her every avenue to develop her inherent talent. Her prowess led to her admission at the prestigious Modern School Delhi and her transformation had begun.
Her inherent love for football, persistent, practice, coaching at school and mentoring at home proved to be gold for Soni. She has bagged several prizes in the game, including an outstanding achievement award at her school for football and first runner up trophy at CBSE National Inter-school football tournament at Dewas, Bhopal. ICN's Matsiko World Orphan Choir selected her which gave her chance to be a part of a yearlong trip to the USA in 2016. Soni is an inspiration both to her siblings and the Udayan Ghar team that has witnessed her remarkable rise. She makes us proud every day.