The real fighter: Badal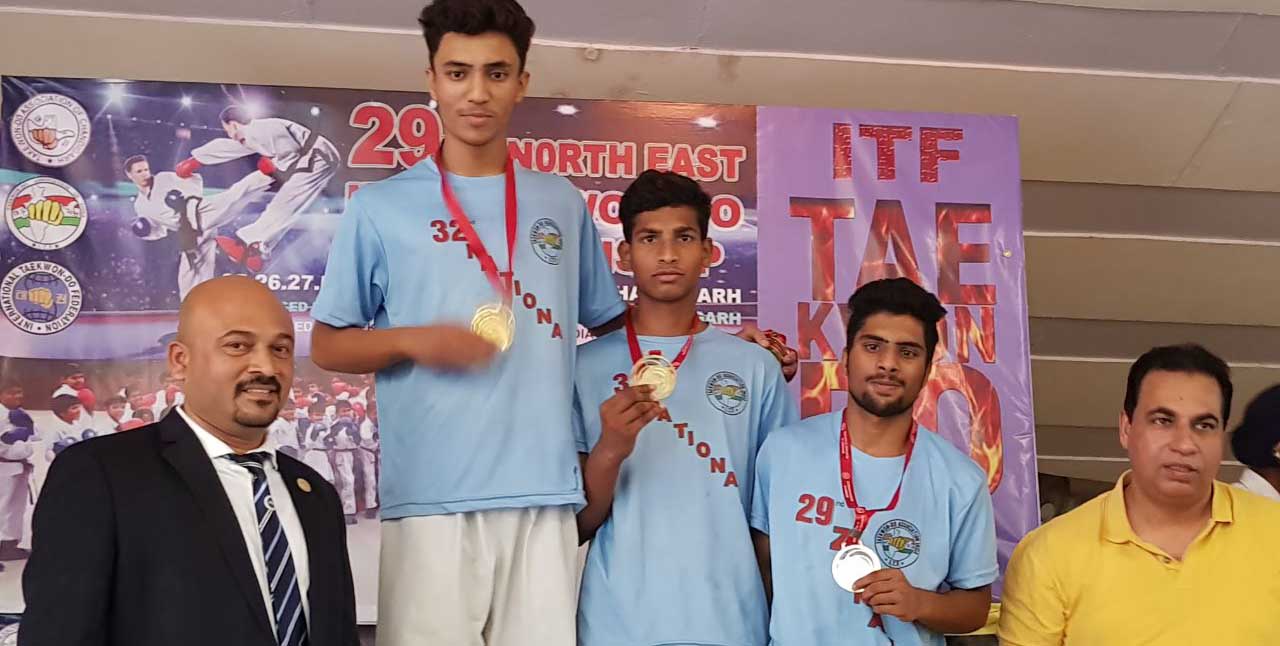 At the age of 4, Badal was placed at our Udayan Ghar – V, which has been his home since then. He lost his interest in academics after fifth standard and his performance stood lower than before. The reason for the downfall of his grades remained a suspense until one day, Badal's teacher saw him practice Taekwondo. His talent was encouraged and he was provided with the best resources to learn Taekwondo. He gradually began to participate in both district and state level, and won different medals.
In 2011, he participated at district level and won Silver medal for the first time. The following year he won Gold medal after participating at state level competition conducted by International Taekwondo Federation in New Delhi. He was upgraded from White Belt to Green Belt in 2013. After he won Bronze medal at state level competition at Thyagraj Stadium, New Delhi by International Federation of Taekwondo and got upgraded from Green to Blue Belt in 2017
Recently, he won a gold and a silver medal in the East & North India ITF Taekwondo Championship, 2018, organized in Chandigarh from 25 May'18 to 29 May'18.
Every child has his own capability to learn. Some learn through books, some learn outside, in on the ground. One needs to recognize and hone their talent.
Expansion of support

Keeping the Udayan Care IT Programme's mission in mind "To broaden horizons and bring IT close to the lives of underserved, rural and urban communities in Delhi and NCR, and thus empower them for greater job prospects", it brings us great pleasure to announce the establishment of our 12th and the 13th IT centres in the month of May itself.
On May 17, Mr. Vinay Mishra (Executive Director of IOCL) at Vijay Nagar (Ghaziabad) inaugurated the 12th IT Centres, with the support of Indian Oil Corporation Limited (IOCL).
Alongside, Mr. Vijay Sethi (CSR Head - Hero Moto Corp) inaugurated the 13th IT Centre, with the support of Hero Moto Corp on May 25t

Both the places were filled with ambitious and talented students on the very first day. It was a proud moment for Udayan Care to start its training with such astounding response.