"Just play. Have fun. Enjoy the game." –Michael Jorden
The Annual Sports Day at Udayan Care serves as an opportunity for all our children across different Udayan Ghars and staff to get together on the same platform and compete against each other on the field with healthy sporting spirit.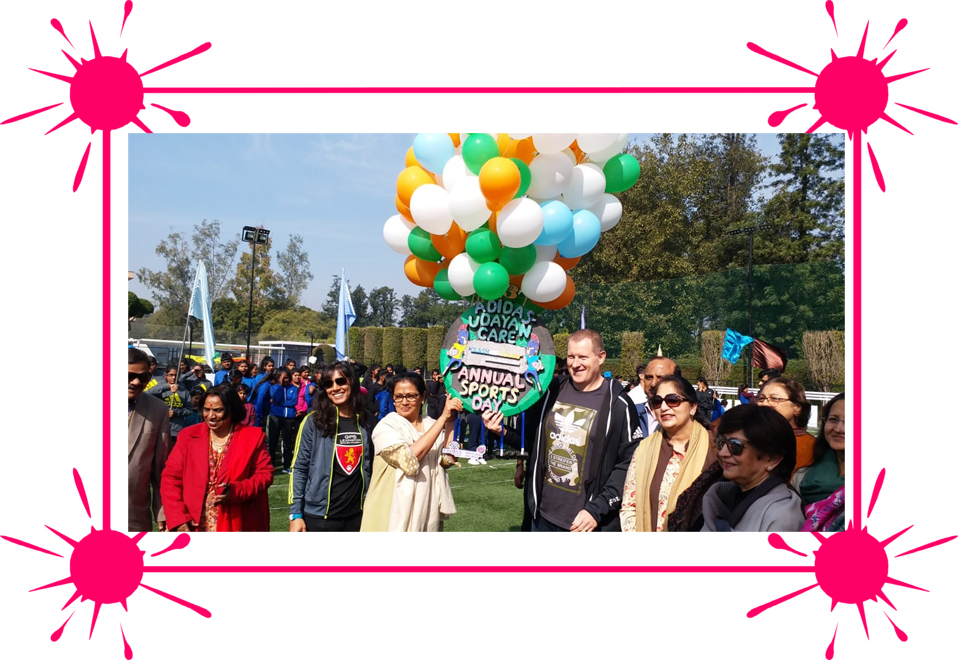 Electrifying energy was witnessed on the February 10th, 2019, at the Udayan Care Annual Sports Day– '13th Annual adidas - Udayan Care Sports Day' with the theme of "Clash of Titans; let's settle the score"; the event marked the 13 years regular commitment of adidas to support Udayan Care in its vision, "To regenerate the rhythm of life of the disadvantaged" and to inculcate love for sports with a sporting spirit in the children. The sports day brings the best out of our children. Each child was seen participating, from compering to singing and dancing, competing in races, and other matches like football and cricket. Mr. Dave Thomas, Managing Director, Adidas India encouraged our children saying, "When you try, you transform and when you transform, you triumph in the race of life."
adidas is one of our prime donors who supports the functioning of our 5 Udayan Ghars.
Happy National Girl Child Day!
"National Girl Child Day' is a day that commemorates every girl child and advocates their rights to a dignified life! The team of adidas invited our Shalinis, from Gurugram chapter of USFto a workshop to celebrate this day on February 5th, 2019. The workshop was filled with activities that echoed the message of power which every woman possesses. Citing examples of women in power, Shalinis was given a mantra to inculcate in their lives that included the need to keep their bodies healthy, strengthen their moral, and have confidence in themselves.
Whilst all activities were thoroughly enjoyed by our Shalinis, Zumba stood out and was extremely appreciated.
"Food, friends, and sunshine" - Anonymous
It is imperative to break the monotony of life every once a while. A picnic was organized for our Shalinis from Rajkutir, Aurangabad chapter of USF , to release their stress and enjoy their life to the fullest.
Accompanied by their mentors, Shalinis were seen laughing, eating, clicking 'unlimited Selfies', and singing songs. As the day unfurled, the Shalinis later clustered themselves in groups of 4 and played various games which reflected the bond they had created through teamwork and with confidence.
Concluding the day, the winning teams were awarded gold, silver, and bronze medals respectively.
"What we learn from the pleasure we never forget" – Alfred Mercier
Udayan Care IT Centre (South Delhi) supported by MotoCorp organized its very first graduation ceremony on January 25th, 2019, where 70 students were awarded certificates by Mr. Vijay Sethi (CIO & Head CSR-Hero MotoCorp), Mr. Arun Talwar (COO-UC), Mr. Deepak Sharma (Hon. Director-UCITVT, Jagshanti UG & G NOIDA USF), & Mr. Mathew Jose (Director - Finance & Admin).

The ceremony was organized at the Hero MotoCorp's office (Bharti Crescent Building) and witnessed a list of activities and speeches by our guests.  Beneficiaries from previous batches of the South Delhi Centre were also invited to address the freshly graduated students and motivate them.