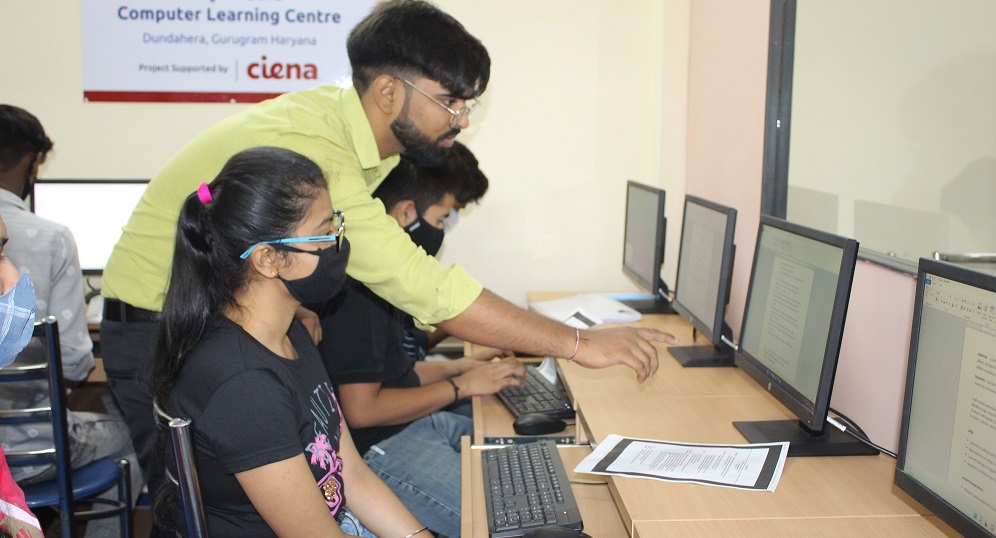 About the centre

Programme offered and Placements

Dundahera and Kapashera are two villages situated in the Gurugram district of Haryana and the South West district of Delhi NCT respectively. The two villages together constitute one of the largest migrant worker settlements.

While the 2011 census places its population at 1 lakh, the actual figure is more than 6 lakhs as it has become a migrant attraction due to the industrial areas around it. Owing to its densely populated nature and lack of proper resources, Udayan Care decided to set up an IT Centre in Dundahera to train the underprivileged youth in IT courses.

The 18th Computer Learning Centre was set up with the kind support from CIENA and inaugurated on 23 May 2022.

 

The project is designed to train the marginalized youth in basic computer skills through Community Technology Skills Program (CTSP) and job-oriented courses like Diploma in Information Technology (DIT) & E-Accounting (Tally ERP9).

These courses will equip them to seek better job opportunities in fields like Backend, Accounting Finance, etc., and provide holistic development through soft skills, job readiness, financial literacy, and English communication training.

 
| | | |
| --- | --- | --- |
| To go back to the Main Information Technology Programme click here | | |
Impact of the project
The Center has already received 68 inquiries for IT courses within the first month of its inauguration. The Center is in the process of selecting the students as per the set eligibility criteria to enroll them in the listed IT courses.
Our Contributors