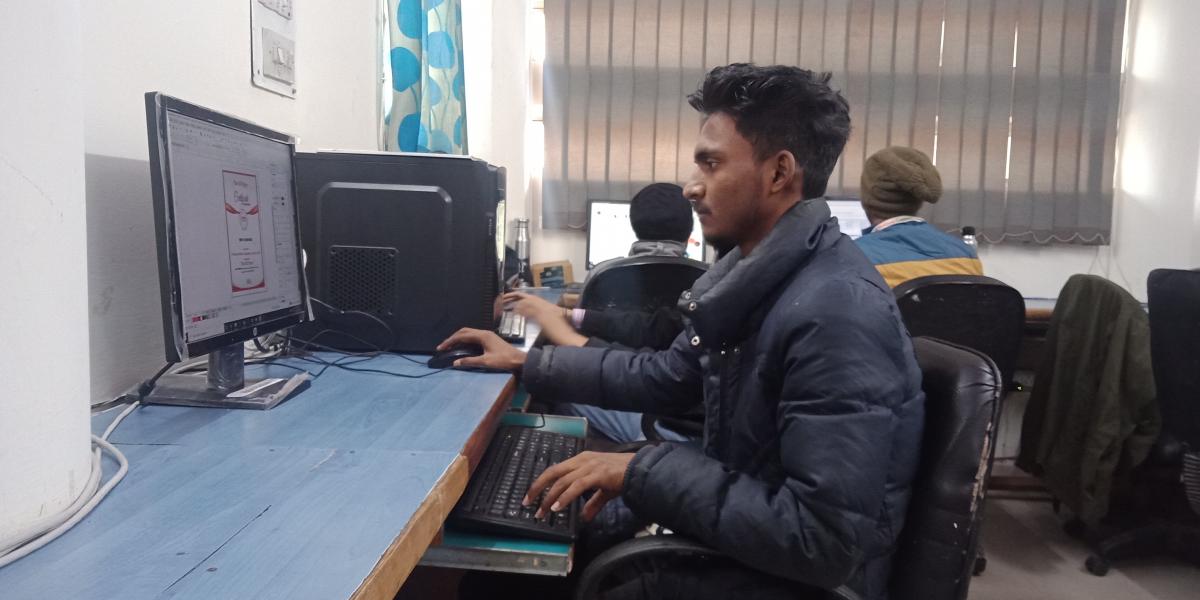 About the centre

Programme offered and Placements

We started our Udayan Care Youth Leadership Centre at Vinod Nagar, Delhi with initial support from the American India Foundation (AIF). The centre offers courses in Graphic and Print Design to skill the youth between the age group of 19- 24 years. The Youth Leadership Programme is an exclusively designed project, which helps our youth develop leadership quality and enables them grab better livelihood opportunities. Our curriculum includes workshops, activities, case studies, exposure visits and expert sessions.. The centre has also been receiving gracious support from Shri Kanwar Chadha through Home of Hope (HOH), USA, for our projects.

 

We train 50 underprivileged youth in Graphic & Print Design annually. We have also achieved 70% job placements, with entry-level salary at par with industry standards.

The students are helped in building their portfolios and showcasing them on different portals. Our team also supports graduates for post-training support, upskilling, and interaction with candidates in training. We welcome youth and educators from different Udayan Care centres to participate in collaborative projects, expert sessions, and project reviews.

Training and career counselling sessions organised by our placement cell, assist the students in getting entry-level jobs which help them improve standard of living of their families, by bringing in additional income.
| | | |
| --- | --- | --- |
| To go back to the Main Information Technology Programme click here | | |
Impact of the project
Since the inception of the project, we have inducted 348 underserved community youth in Graphic & Print Design and Desktop Publishing (DTP) courses, out of which more than 75% students have started working in the field of designing and image editing with good entry level salary.
Our Contributors
 

| | | |
| --- | --- | --- |
|          | We.Do (Women Education & Development Organization) |   |